Will you beat the wrecking ball?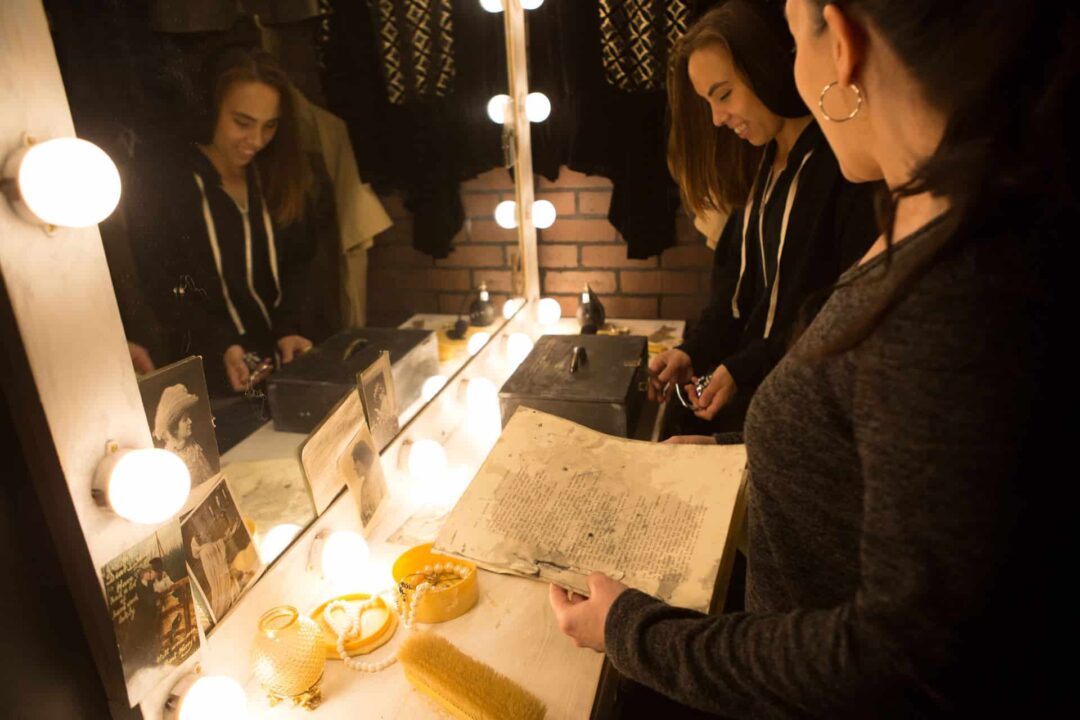 Story
It is rumored that the original owner of the 1920s abandoned theatre hid a stash of cash and jewelry that is ripe for the taking.  It's present day now and the theatre is in a state of disrepair.  Demolition has been scheduled.  Will you find the stash and make it out ahead of the wrecking ball?
Encore is our traditional 60-minute game with a very non-traditional lighting feature.  Great game for lovers of theatre and swing music.  It's a real challenge for all skill levels.
Smaller Teams
Teams of at least 3 players are recommended, but couples can also have a great date night
Lighting Feature
Players will encounter moments of low lighting throughout the theatre
Tuned Difficulty
The host can customize the room based on size and experience of the team