The Only Greek Mythological Adventure In Orlando
Travel to Mount Olympus to face challenges from the ancient Greek gods in a quest to become immortal.  Spar against the likes of Zeus, Poseidon, Hades, and more!  Will you conquer it all before the sun sets?  Or will you walk the Earth as a mere mortal forever?
At Odds With The Gods is an escape room longer then 60 minutes standing at a comfortable 90 minutes. The 90 minute escape room is bright yet the challenges are obvious.  A great game for enthusiast groups or larger first-timer escape room teams.
Orlando's First 90-minute Escape Room
Travel to Mount Olympus to face the gods.  Will you conquer it all and become immortal?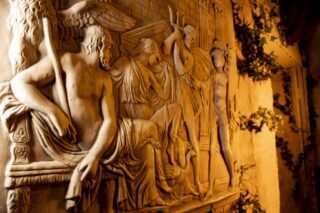 Larger Teams
This game is optimized for larger teams and at least 5 players are recommended.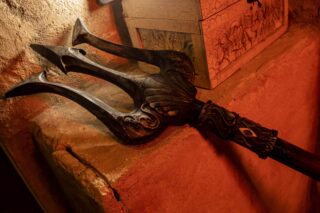 Bonus Challenge
There is an optional challenge within the temple that can make teams more successful.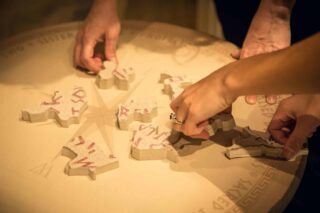 Tuned Difficulty
The host can customize the room based on size and experience of the team.
Ready To Play?
You can reserve At Odds With The Gods right now.