Sorry, This Promotion Is Over
Be sure to follow us on Social Media for more deals or check out our Everyday Offers page, which has some sweet savings all the time!
The holiday season is finally here! This is a magical time of year where people come together to celebrate the season with family and friends. There are Christmas parties and other events all throughout the holidays. People can get together with warm drinks and good food. They can share stories, play games, and catch up on everything that happened during the year.
What better way to add to the festivities than going to an escape room? It's a fun and vibrant atmosphere, especially for those looking to stay indoors during the cold winter months. Bring your family into a unique adventure that they'll never forget. You may even make this an annual holiday tradition!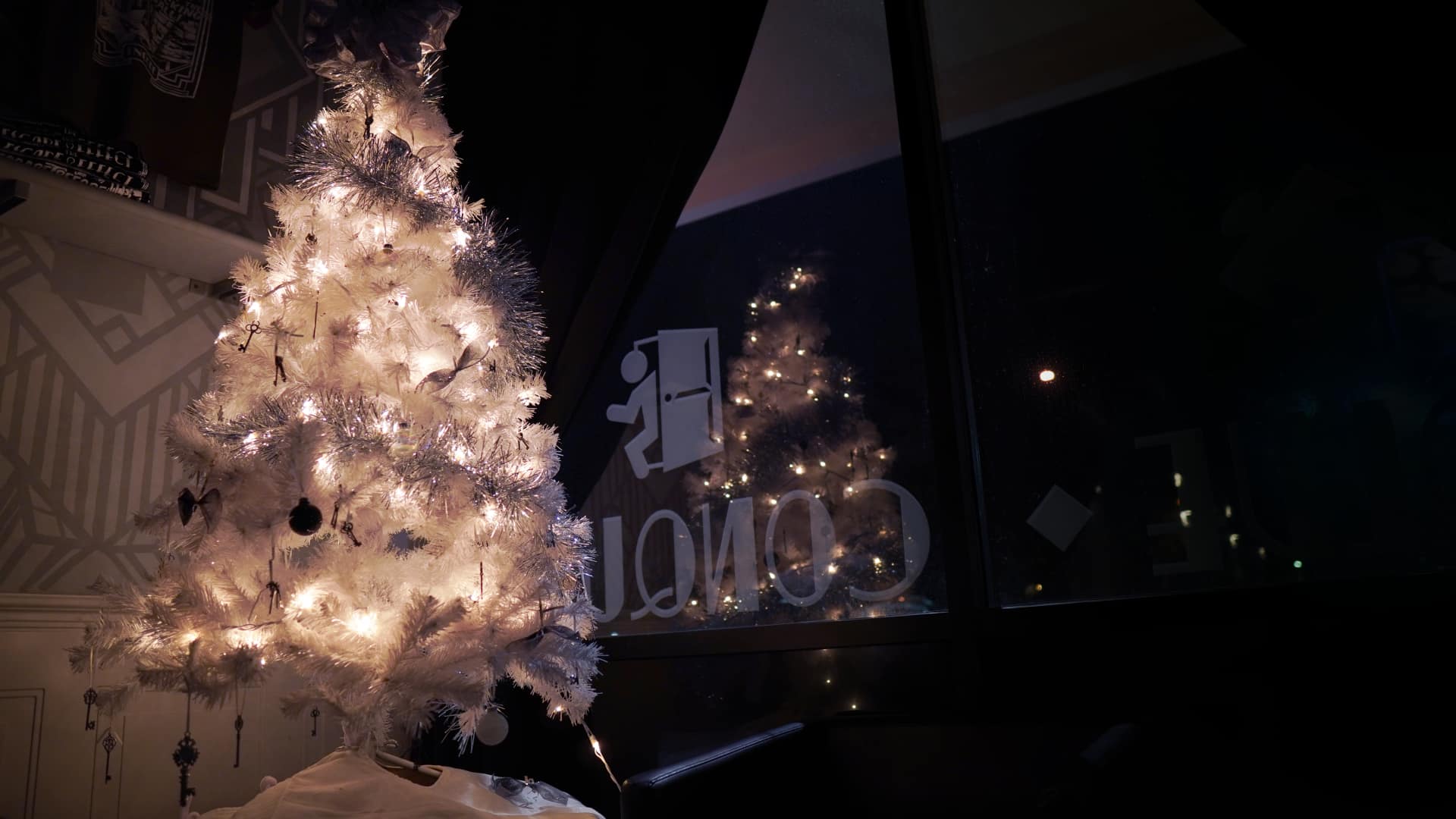 The best place to celebrate the holidays
Celebrate with us at The Escape Effect! For the fifth year in a row, The Escape Effect is open at our usual hours during Christmas and the rest of the holiday season. From Thanksgiving to New Year's Day, you can come in and play our fantastic games, and we're running a special promotion just for the occasion. With four rooms to choose from, featuring different themes and puzzle styles, there's something for everyone to enjoy.
Fans of traditional escape rooms are sure to love our Sherlock Holmes murder mystery, where your family can help solve a murder in Victorian London. You may also want to take on a challenge from the Greek gods in order to become immortal. Those still basking in the Halloween spirit, or anyone looking for a unique play style, can try our ghost hunting experience. Your family can dive into the history of the Grand Compass Theatre to free the ghosts trapped within.
To take on our longest and grandest challenge, bring your family to Stonebury Castle for A Knight To Escape. Free your teammates and escape the dungeon in this feature-length 2-hour escape room! It's a unique room that splits your team up until the very end.
Coming to The Escape Effect is the perfect activity for a family looking for a truly remarkable holiday experience. If you have a large family, we also offer options to reserve our entire venue. Take advantage of our holiday deals and start a new tradition!
Make It your new Holiday Tradition!
Bring the whole family during the Christmas and the holidays and save big. If your team has five or more players, you can use code HOLIDAYS at checkout to SAVE $50 from your team's total bill! Valid from now until December 31, 2021. No other discounts apply.