This coin's design is a top hat inspired by our game "Encore". This will look good displayed on a shelf.
The logo for the pin was inspired by the Grand Compass Theatre in our game Encore. This escape room pin looks great on any lanyard.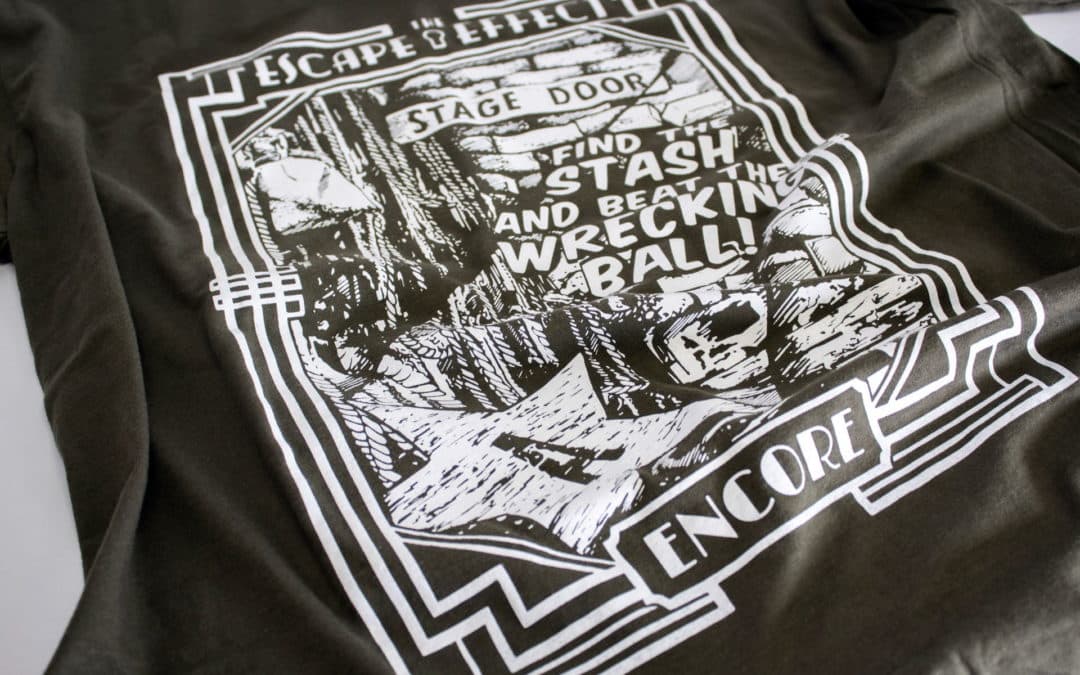 A green graphic escape room t shirt featuring our game "Encore". Will you be able to find the stash and escape in time?