As a Brit, I spent my childhood growing up watching the 90s TV staple game show 'The Crystal Maze', and programs like this started my passion for puzzles and set design. Inspired by the immersive environments custom built to different themes, it's not dissimilar to what I do now as an escape room set designer. Here are some things I have learnt along the way. 
FACING UNIQUE CHALLENGES

 
It was definitely a learning curve of how to practically apply my skills as a fine artist, and tailor this into a set designer role, where your work has to become considerably more durable as it's experienced in a much more tactile way. 
From concept sketch to completion it's a challenging but incredibly fun process. After initial brainstorms which inform the direction of the design, the first step is exploring these ideas and sourcing images to establish a better sense of the environment we want to create, laying the groundwork for the initial concept sketches.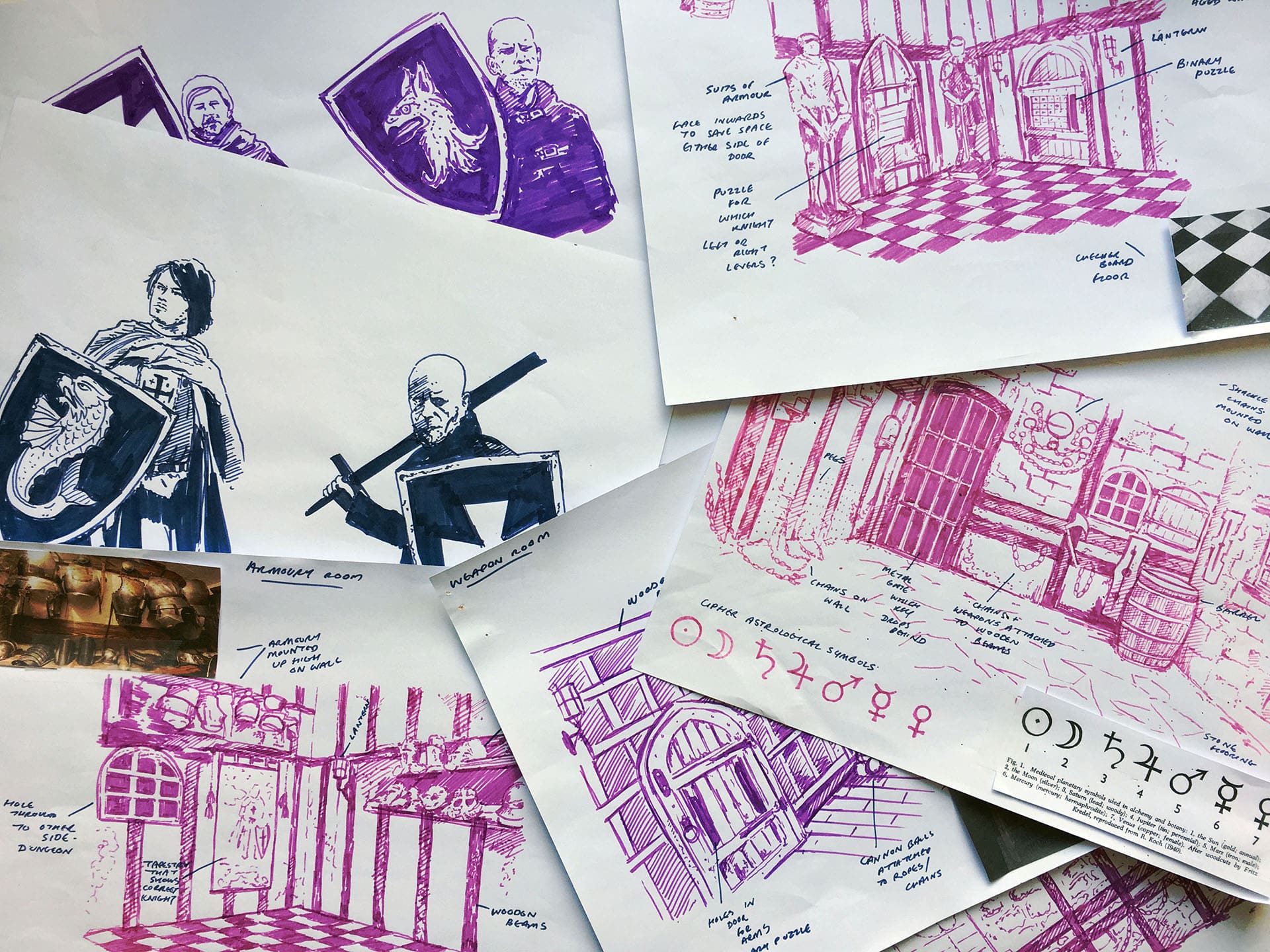 ADJUSTMENTS DURING BUILD OUT
Over time initial concepts are refined as we figure out the capabilities of both the team and the space, and research potential materials. 
Prototypes are built in order to test their functionality when incorporating electronics, often resulting in changes to conceal the 'behind the scenes' components. 
Puzzles also regularly dictate altering a props appearance. I approach designs with an ideal scenario but with room to maneuver as this is just a part of the process as we progress, however I will fight for styling elements I feel are important.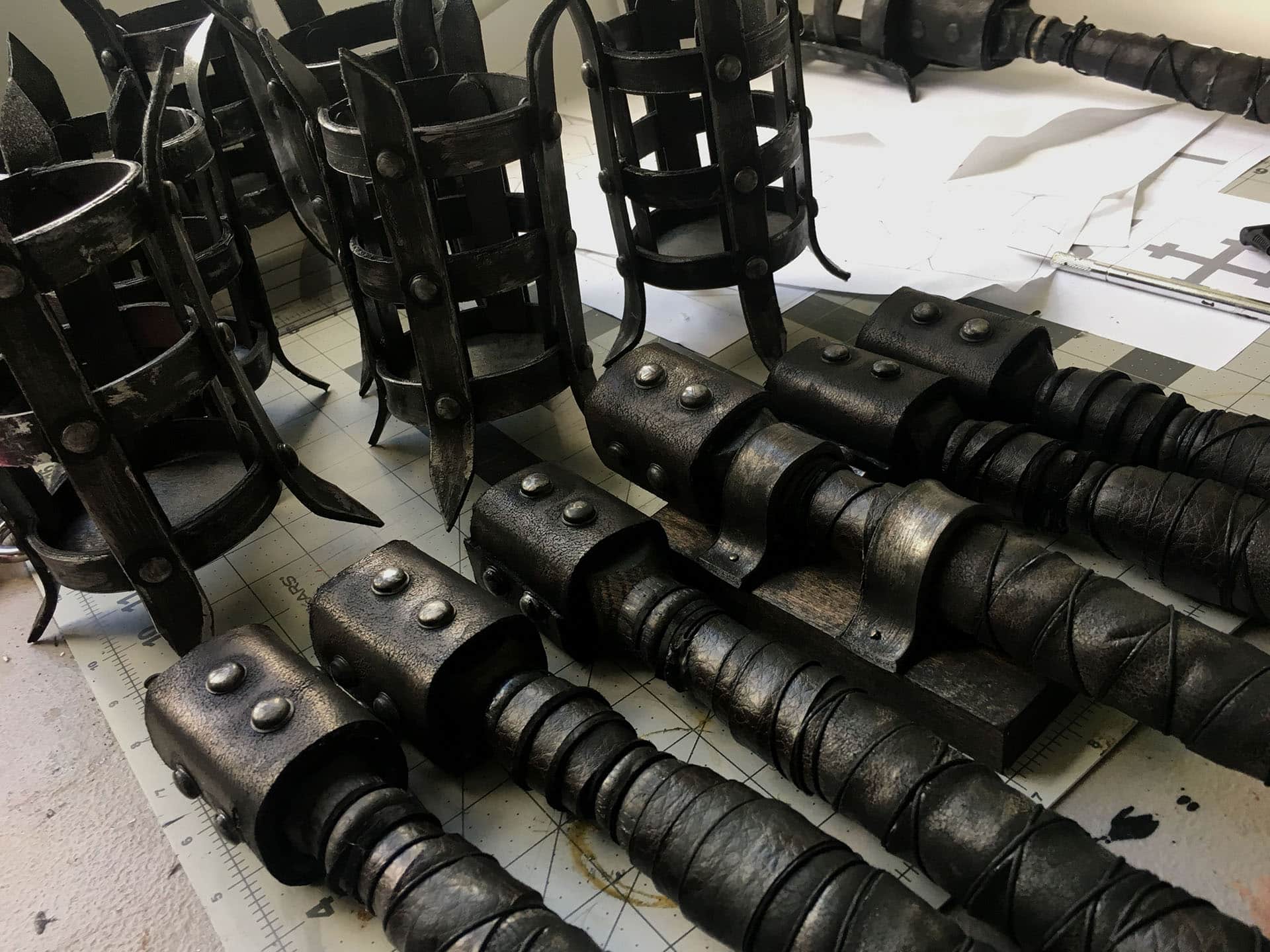 ADJUSTMENT CASE STUDY: TORCHES
Items containing electronics always need to be prototyped to ensure these components can be concealed cleanly within the prop. The torches had adjustments made in order to accommodate these parts but without compromise to the overall design.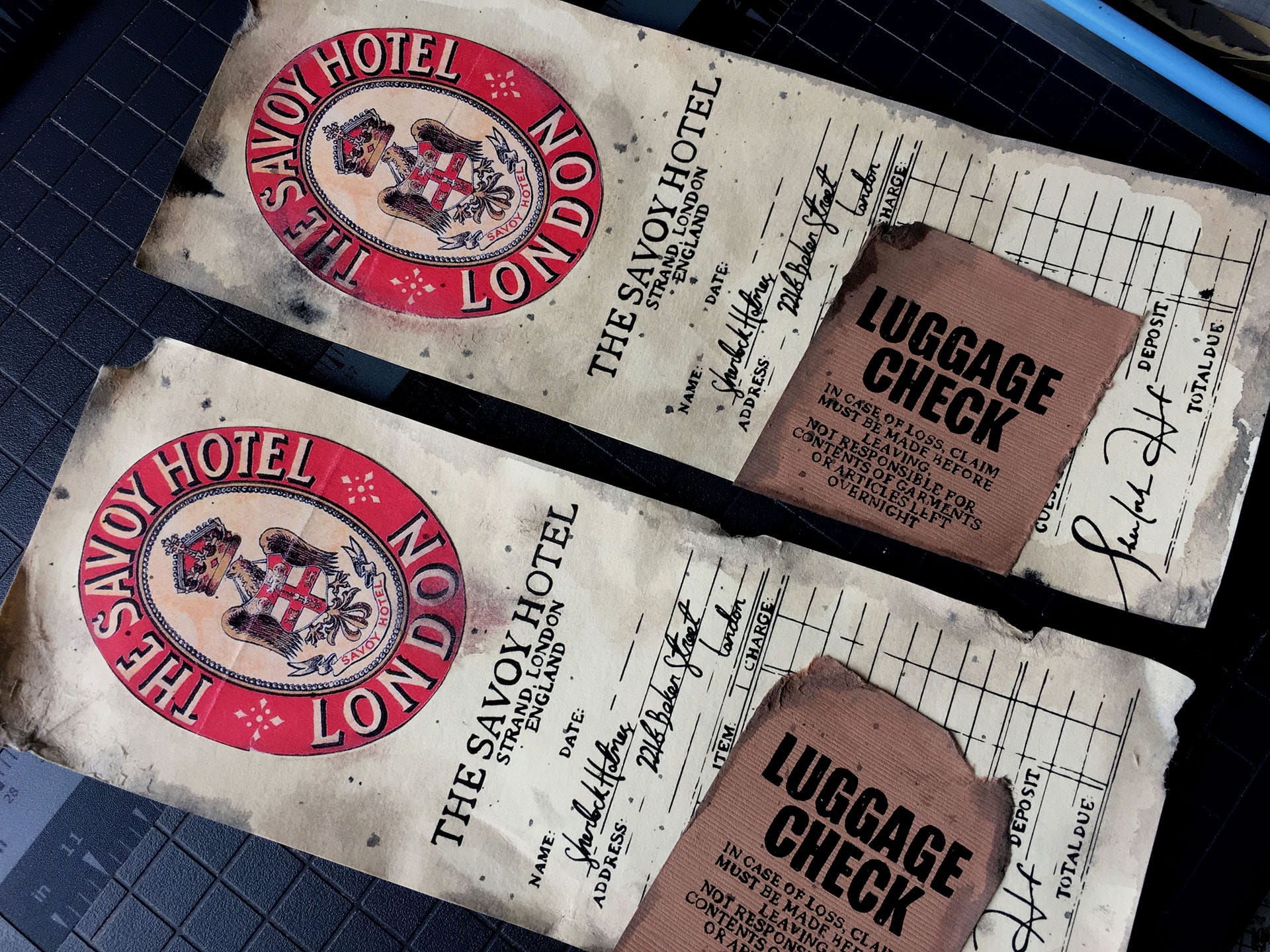 ADJUSTMENT CASE STUDY: RECEIPTS
These receipts used in Sherlock Studies went through a process of change due to unnecessary information acting as a red herring to players. Therefore areas which would look otherwise bare were covered with an additional prop piece seen here as the 'Luggage Check'.
NO REQUEST IS TOO WEIRD

 
Every day is different which definitely keeps things interesting, especially when I get strange but entertaining requests of props to produce. During construction of A Knight To Escape, my internet search history was rather questionable after researching medieval torture devices, and my car has been used to transport a prop skeleton more times than the average person.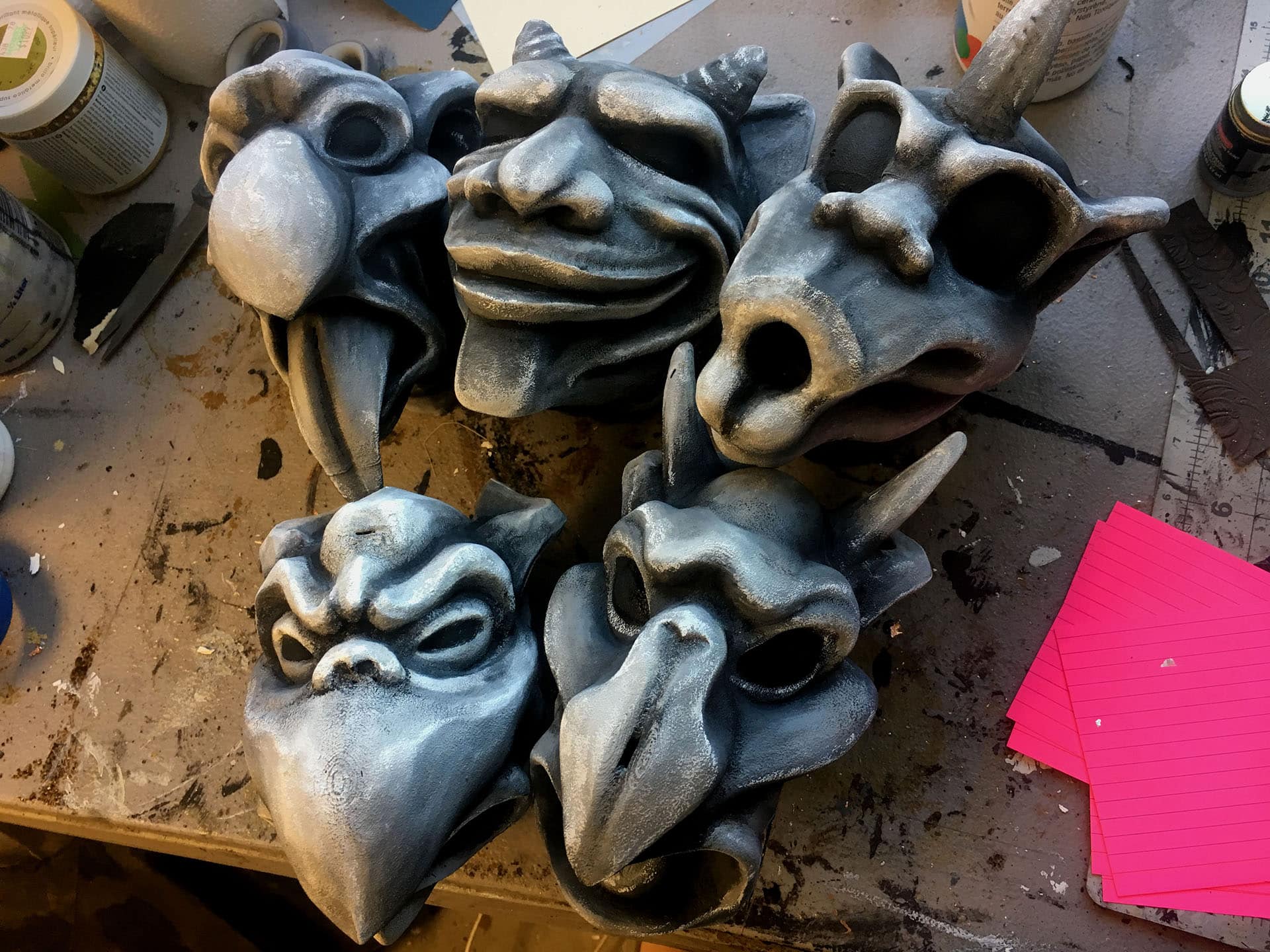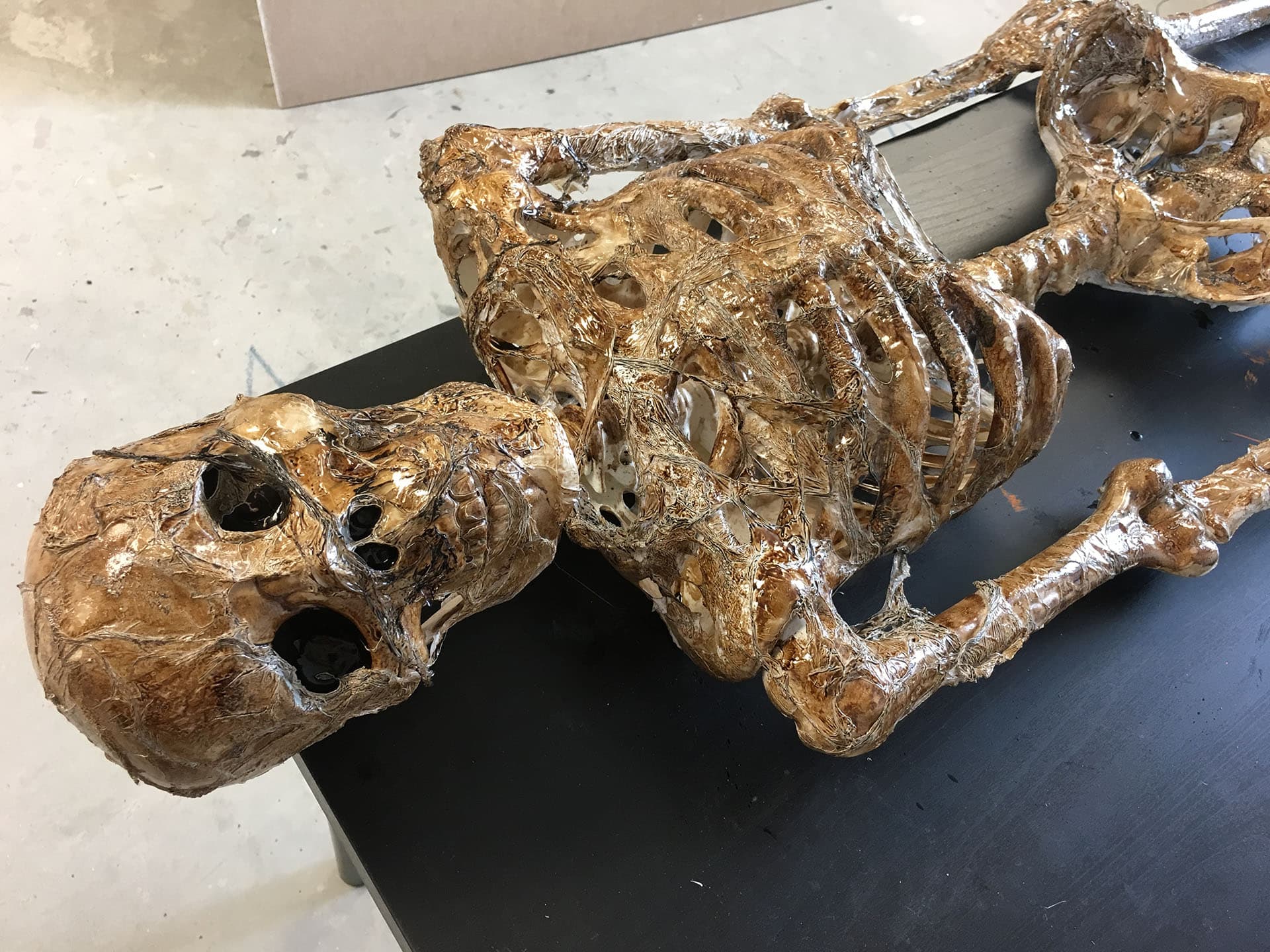 DURABILITY THROUGH LEARNING FROM MISTAKES
Players get increasingly destructive as the clock counts down, panicked by the looming deadline and desperately trying to find clues and keys. Because of this it is almost guaranteed every prop and set will be damaged or destroyed at some point. Whilst nothing is indestructible, the better the durability, the longer a piece is able to function, and making spares are fundamental to ensure no downtime for the game. 
Although the objective is always to make long-lasting props, sometimes you only learn from experience. Many materials or processes we tried, did not stand the test of time and my work has had to become increasingly more hardwearing.
Whilst not as exciting as building a new game, upkeep is essential as surfaces and props get worn down quickly with regular handling. Armed with the knowledge of all the various techniques and infinite paint color combinations used in each room, touch ups are vital for keeping a game looking its best.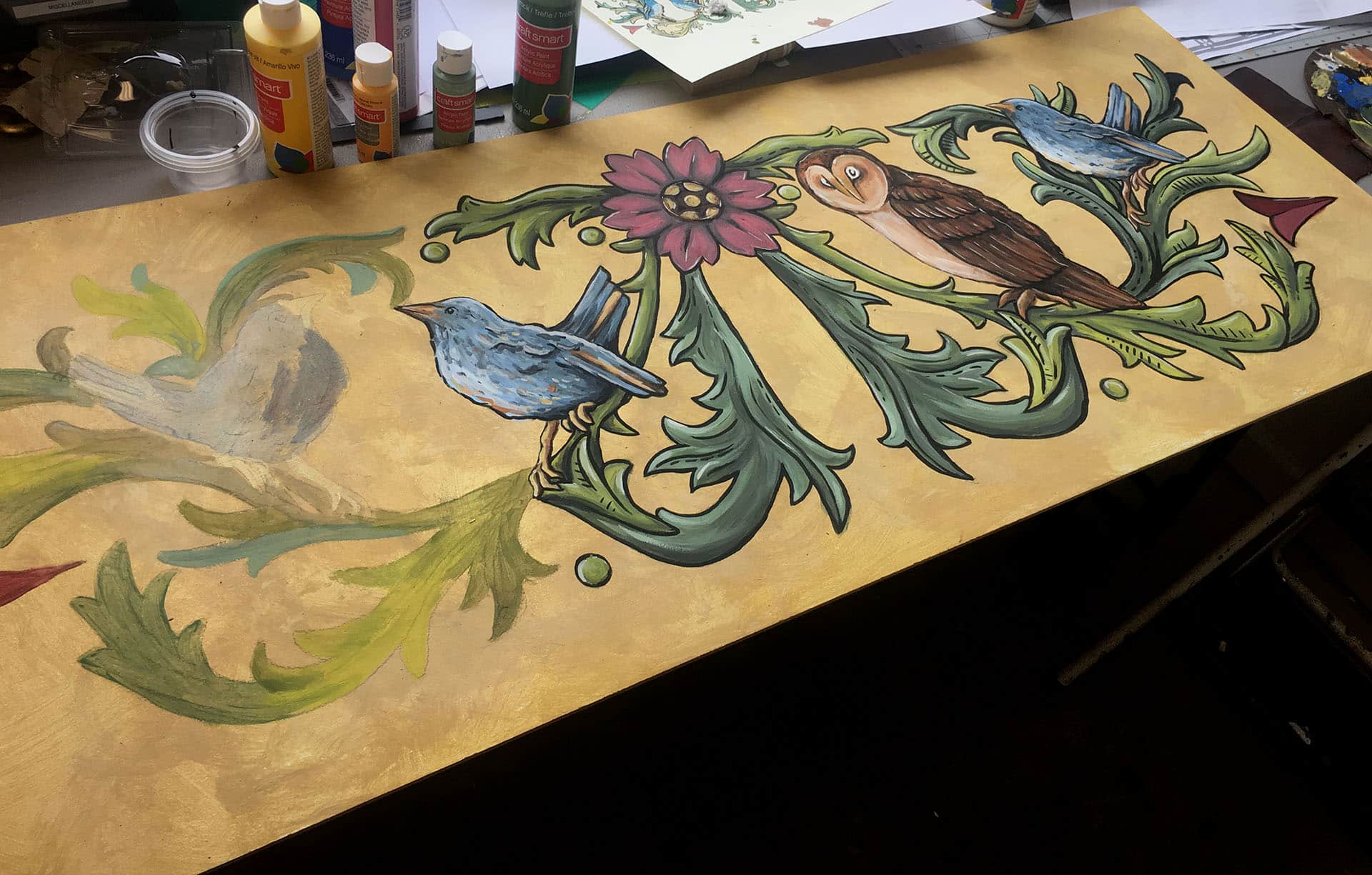 Ready to Book?
Are you ready to step into your adventure? Click the button below or give us a call at (855) 426-3372.