The two-minute explanation
An escape room is similar to a video game, but played out in real life. You'll explore the room's surroundings, solve puzzles, and maybe even find secret passageways with your team. For us, we treat it as a family-friendly form of entertainment. Here's how some of our escape rooms feel.
Isn't that exciting? Your adrenaline will pump, your brain will scatter, and you'll race against the clock with your teammates. It is so much fun and a great family-bonding or team-building activity.
If you've read this far and are still unsure about escape rooms, please continue to read on and we'll dive deeper into what it's like to play here.
Escape rooms are grand adventures
When escape rooms were introduced years ago, the goal of an escape room was to escape the room, of course. But in 2021, the goal of an escape room has been expanded to include other objectives like capturing ghosts or becoming immortal.
We're able to offer you a wider array of experiences through visuals, sounds, wits, and teamwork. One great example is the 75-minute Sherlock Studies that gives you an opportunity to solve a murder mystery! Here's the setup.
You'll be under the clock
Escape rooms are not necessarily competitive, but they are assigned maximum durations to add some excitement and help facilitate guest planning in much the same way that a theater runs the same film at specific points throughout the day.
Although you may have heard that escape rooms run 60 minutes (or 1 hour) in length, the truth is that there's no rule here just like there's no rule for how long other creative works like video games or novels must be. The more you play, the more you'll wish that the experiences were longer and that's exactly where we hit it out of the ball park with experiences that run up to two hours!
Escape rooms are as varied as cuisines
We know that some people like Thai food and others prefer Italian. That's how we chose to make escape rooms. You'll find a wide assortment of truly unique themes along with custom puzzles and technology that we know you won't find elsewhere.
Some escape rooms will be heavy on exploration, others on communication, and others on puzzle-solving. If you aren't sure exactly which cuisine you like, call our hosts – we're happy to make recommendations.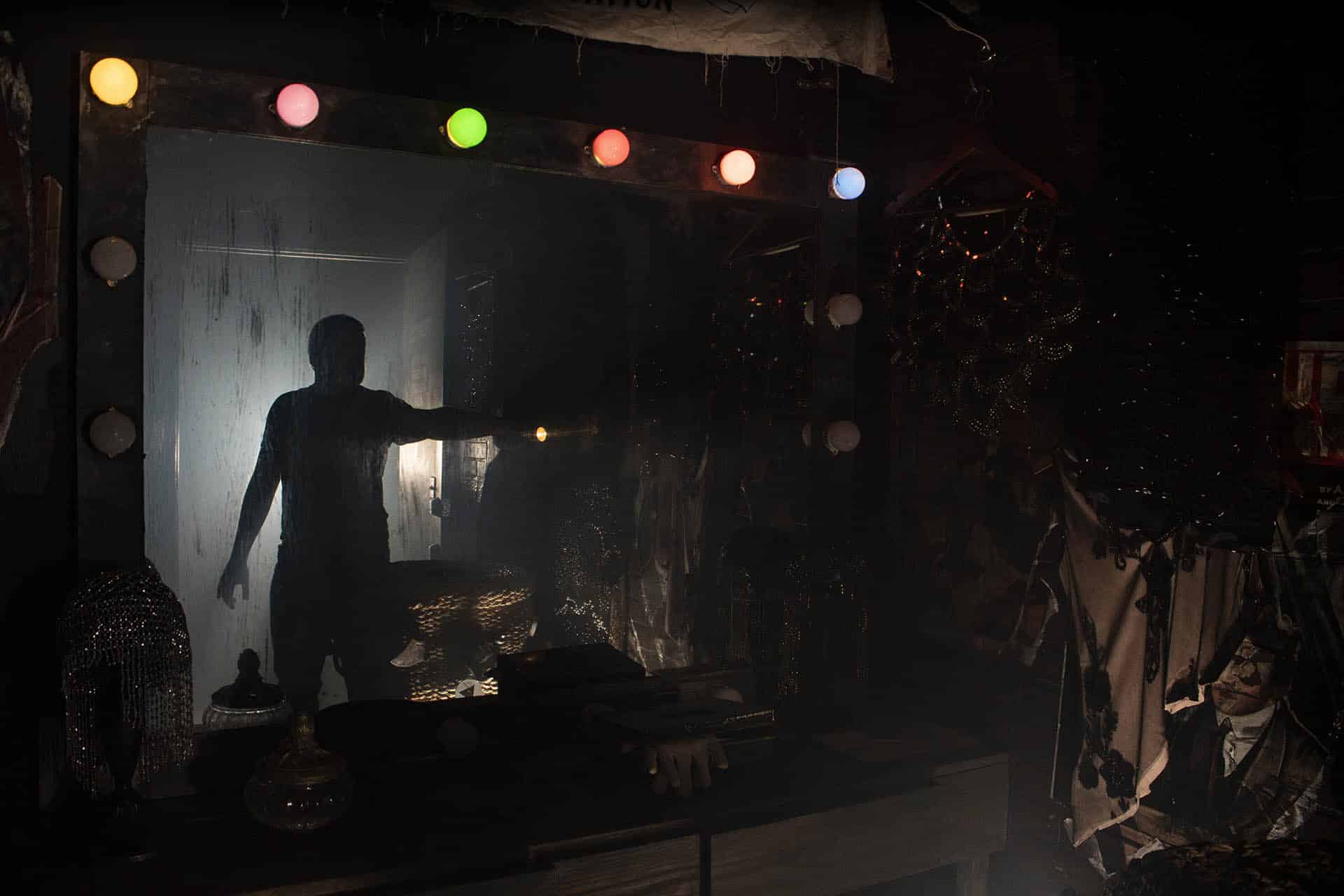 Not all escape rooms are scary
Our goal is for you to have fun! Some of our escape rooms are brighter and more light-hearted, others are darker and more thrilling. For those darker and more thrilling games, think on the level of Ghostbusters, not Saw.
That said, if you still feel unsure, be sure to speak with your host. We are here to make you comfortable and can even adjust lighting/sounds or play with the door wide open if anyone in your party prefers it.
And just to be clear, there are no flamethrowers or bottomless pits in any of our escape rooms – that's only in the movies!
How to book your first escape room
It's really easy to do this.
If you ever have any questions, there's always a button in the room that can be pressed to speak directly to your host at any time.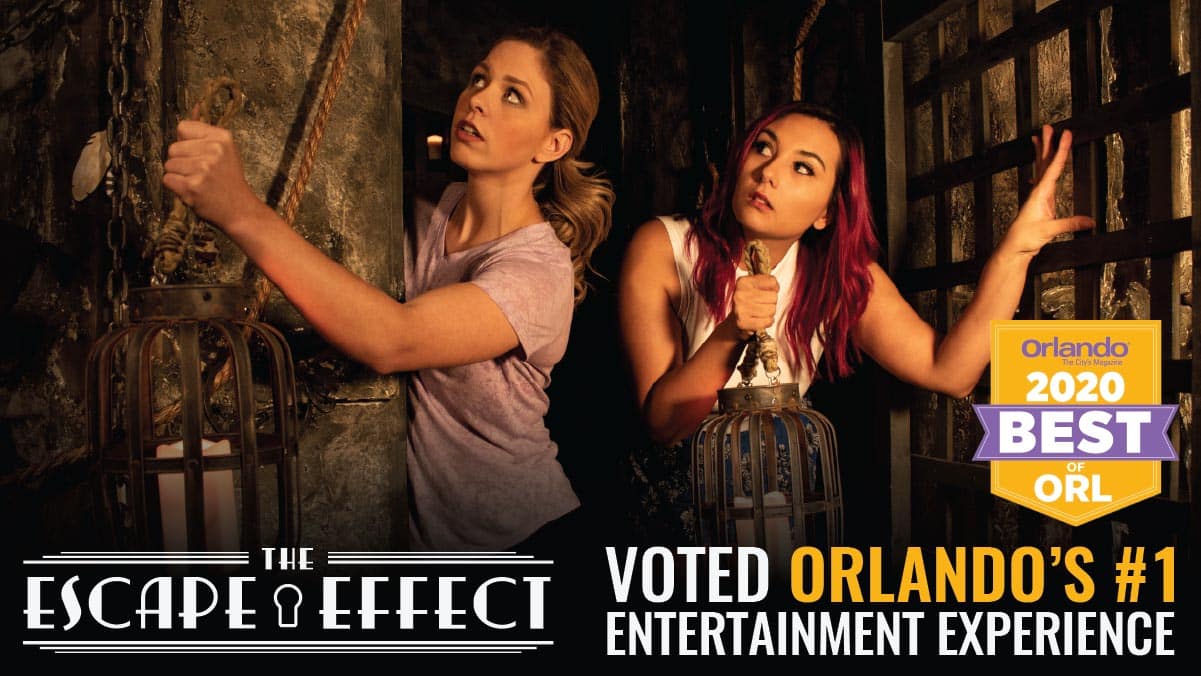 Why Escape Effect is the best
In short, we offer an attraction that is epic for everyone, especially At Odds With The Gods – how much more "epic" could you get? Although we are a small "mom & pop" business, we've been recognized in multiple publications including Orlando Magazine as the #1 Entertainment Experience!
If you'd like the longer answer, we include a number of objective reasons why The Escape Effect is the best escape room in Orlando.
We hope to see you soon!