Sherlock Studies
Orlando's First 75-Minute
Escape Room Mystery
Orlando's First 75-Minute Escape Room Mystery
Sherlock Studies
Traditional Escape Room With A Twist!
75 minutes, 2-8 players, Difficulty: 8/10
Combining the best parts of an escape room with a unique murder mystery, Sherlock Studies delivers 75 minutes of intrigue around every corner. Collect the evidence, piece it together, and solve the crime before the real culprit escapes!
Fans of Clue/Cluedo, the 80s show Murder, She Wrote, and of course the Sherlock Holmes universe will love the mystery.
Recommended Team Size
(Double) Date Night
If you have a smaller team or this is your first escape room, Sherlock Studies is a good choice because it offers a classic linear playstyle and twists it just enough to give multiple players opportunity to participate simultaneously. We recommend at least four players, but you can absolutely play as a couple for a fun date night!
An Easter Egg
Read Through Everything
In true Sherlock fashion, you'll be combing through various pieces of evidence trying to pinpoint who really killed Enoch Drebber. Patience and reasoning are the typical markings of a solid detective. However, really astute sleuths may be able to reflect on their findings to arrive at the solution another way.
A Murder In London
The Case Of Enoch
Transport back to 1890s London. Enoch Drebber has been found dead in the back alleyway behind the Four-Leaf Clover Bar. Lady Ricoletti, has been accused of murder! All seemingly points to her, but something isn't quite right.
Pick up where Sherlock left off and explore his study for clues. Piece the evidence together to prove the Lady's innocence and get to the judge before she is sentenced. Will you solve the mystery in time?
News, Promotions, And Entertaining Articles
Find Sherlock And More On The Escape Effect Blog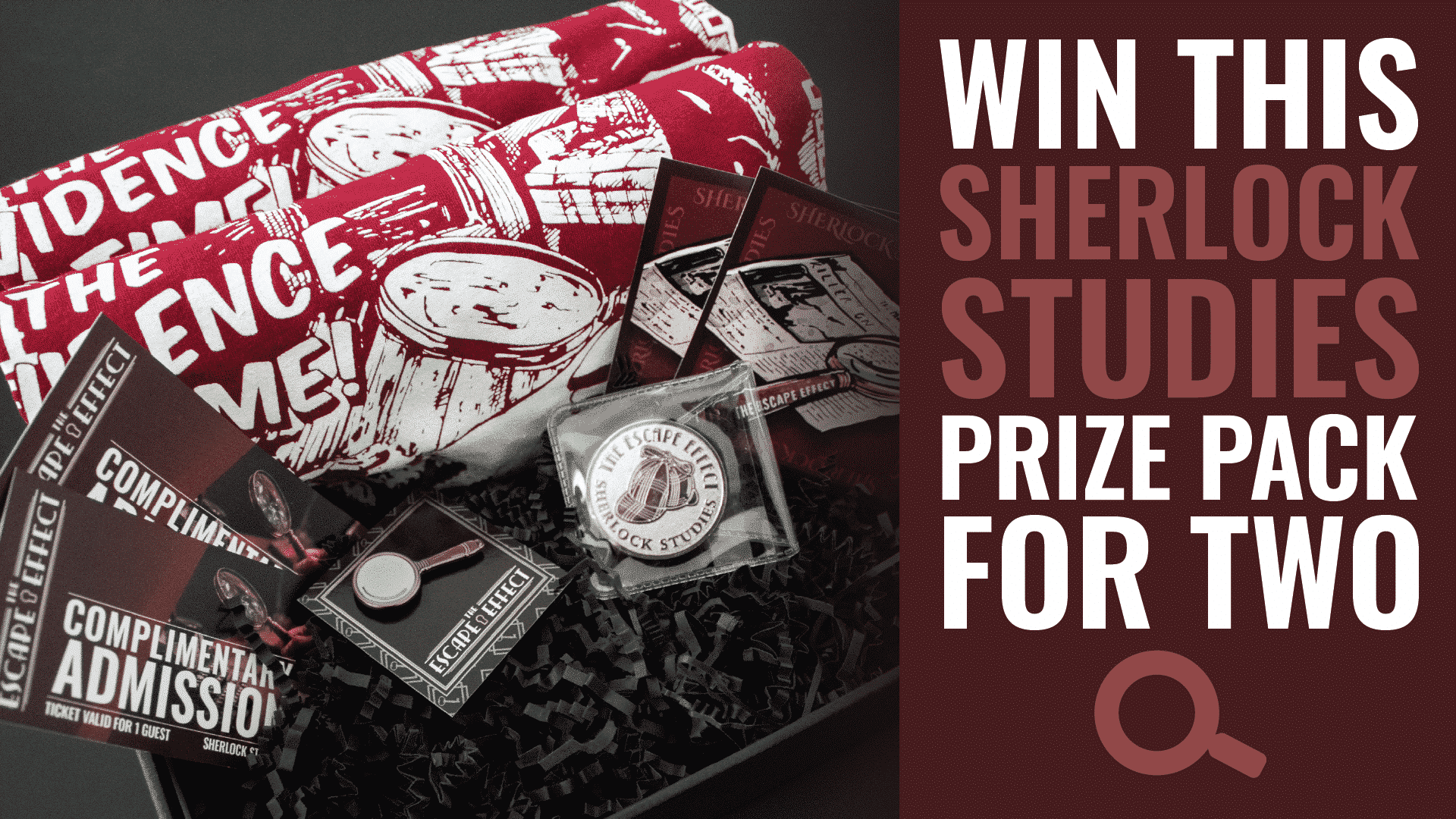 We're giving away another Prize Pack! Will you be the lucky one to win it?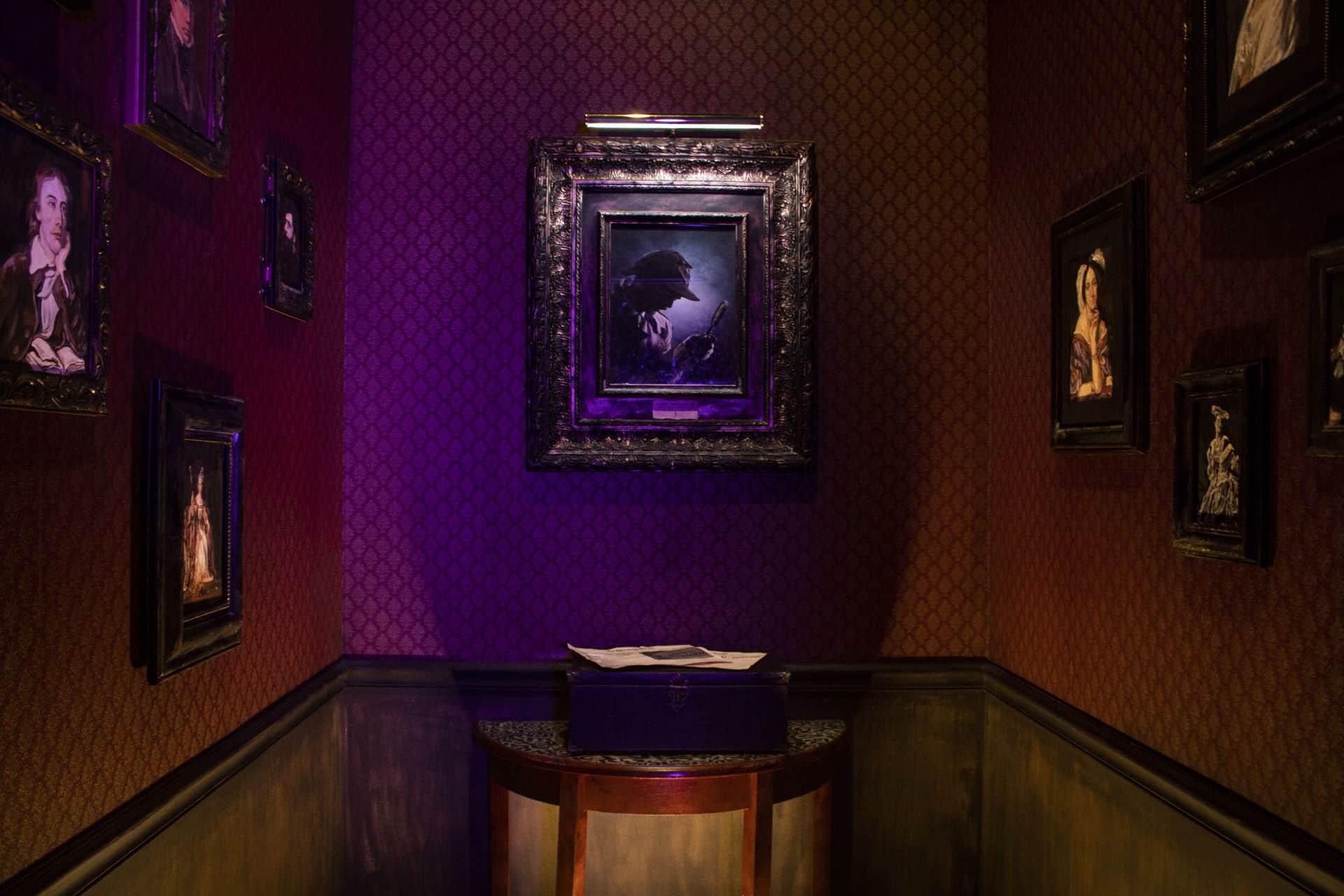 This 75-minute experience was another first in Orlando. Creative Director, Dan Suleski, walks through some of the challenges he and his team experienced during the design and buildout.
Ready for the challenge? It's easy to book online.
Voted Orlando's #1 Entertainment Experience
Learn More About Our Other Escape Rooms In Orlando
Don't forget Sherlock merch!
Collectible coins & pins along with a custom graphic tee in Sherlock red. Available online now or in-store.