Reserve With Confidence
All Orlando attractions are currently suspended until at least April 10, 2020.  However, you can still reserve a game for a future date.  If we are unable to reopen on the day of your game or if you cannot make it that day and give us advance notice, we will reschedule or issue a full refund.
More Puzzles, More Time, More Fun!
Unique themes, packed with puzzles, and the only 2-hour escape room in Florida!
A Knight To Escape
120 minutes, 4-8 players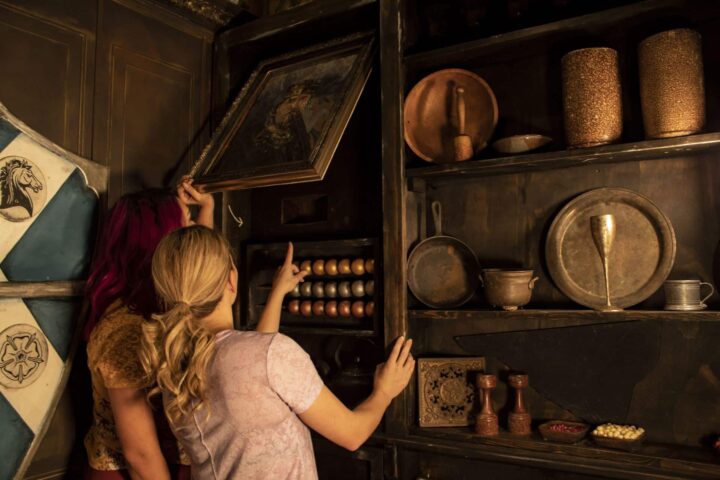 Navigate through a castle to reunite with your comrades.  Will you escape before being tortured?
At Odds With The Gods
90 minutes, up to 10 players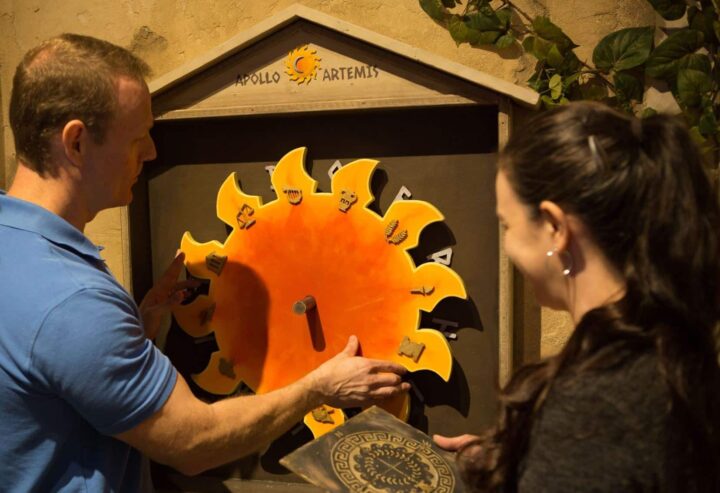 Travel to Mt. Olympus to face the gods' challenges.  Will you conquer it all and become immortal?
Sherlock Studies
75 minutes, up to 8 players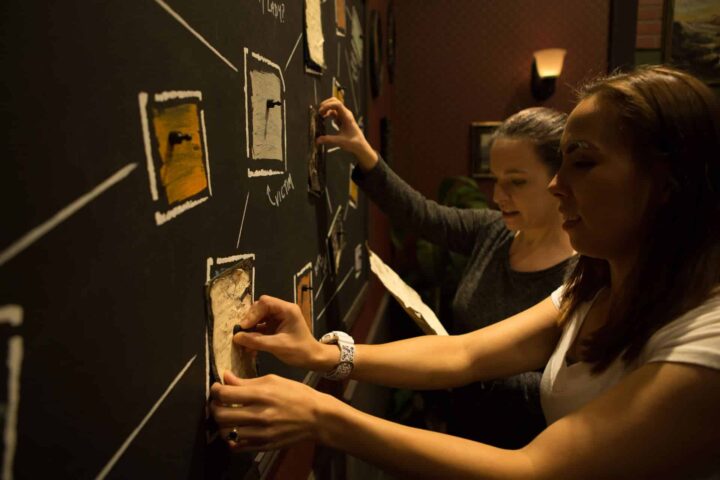 Pick up where Sherlock left off.  Will you solve the mystery and deliver the evidence in time?
Encore
60 minutes, up to 6 players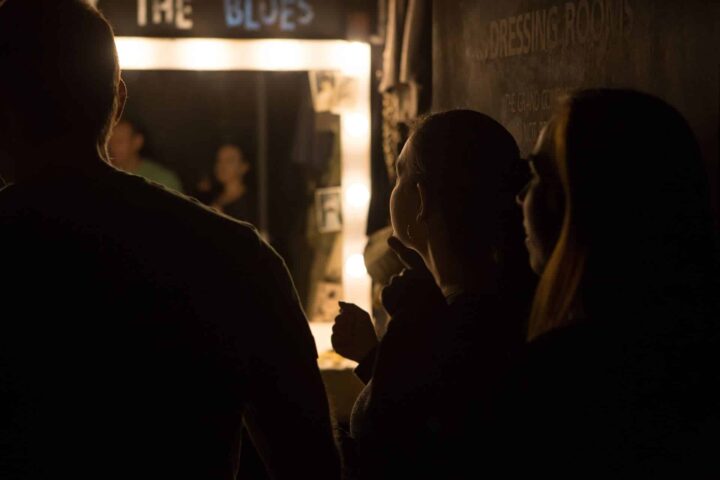 Explore an old theatre for the rumored stash.  Will you make it out ahead of the wrecking ball?
Customize Your Game
Some teams love to come in and simply enjoy the experience.  Others are competitive and want a shot at the fastest times.  Whichever your style, your host will accommodate your party with just the right challenge, an exclusive hint system, and enough fun to remember! Best Escape Room
Orlando Weekly
Top Entertainment Experience
Orlando Magazine
Certificate Of Excellence
Trip Advisor
Five-Star Excitement, Five-Star Fun
BEST ESCAPE ROOM VENUE BAR NONE

All I can say is Wow! I still can't stop raving about how great this game is. Everything from the challenging puzzle design to the room layouts and set decoration is just perfect. Attention to detail is astonishing!
GROUP OF 10 HAD AN AMAZING TIME

The variety and number of puzzles gave everyone in the group plenty of opportunities to contribute to the overall success of the room. The theming was really well done and the puzzles were very unique.
BEST ESCAPE ROOM WE HAVE EVER DONE!

The staff were so friendly and went ABOVE AND BEYOND during our experience. The room theme was amazing, the puzzles were challenging, and the facility was very clean!! HIGHLY RECOMMEND checking it out!
Are you ready to experience our escape rooms in Orlando?