Sorry, This Promotion Is Over
Be sure to follow us on Social Media for more deals or check out our Everyday Offers page, which has some sweet savings all the time!
You've probably heard the phrase, "April showers bring May flowers." When April's rain begins to fall, you know that Spring has arrived and Easter is upon us. This time of year is a lighthearted one, when families come together and enjoy the vibrancy of the season. It's also a time for Easter-themed events, like the ever-popular egg hunts.
At The Escape Effect, we've planned our own event to celebrate the early Spring season and you're all invited to join us.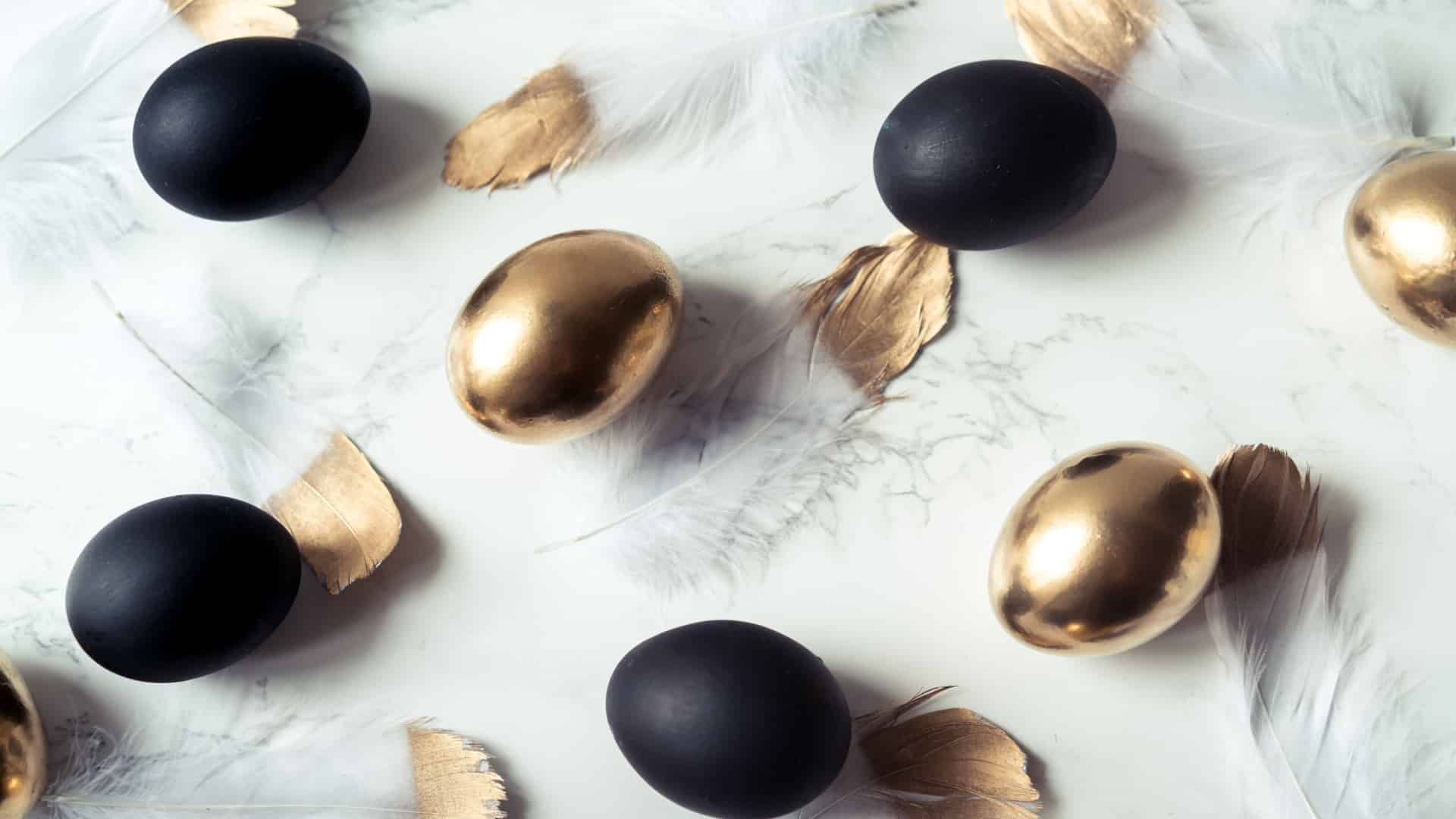 Put on your explorer's hat (with bunny ears)
It's time for The Escape Effect's Easter Egg Hunt! Bring your family and friends in to join our celebration during the week leading up to Easter Sunday. For this week only, players can find a golden egg hidden somewhere in each of our escape rooms. Keep an eye out while you're searching the rooms for clues and puzzle pieces, because this egg is your ticket to a special prize.
Whoever finds the golden egg will win a collectible pin or coin of their choice. Simply present the egg to your host after the game to claim your prize. We hope to see you there!
This hunt runs from April 11 to April 17, 2022.
Come spend Easter with us
Bring your family in to play between April 11 and April 17 to join our Easter egg hunt! Keep an eye out for the golden egg while you're playing in any of our escape rooms. If you find it, you can get a free pin or coin.