Throw out all the rules for a traditional baby shower and try something unique by celebrating at an escape room! Give both mom and guests an unforgettable experience!
If you or someone you know is about to gain an adorable new escape room teammate (and let's face it, toddlers are definitely escape artists), why not switch the cliché baby shower games for something a little more puzzling?
Whether you choose to gather up your female friends and family or make it a couples shower, you'll all be sure to have a blast as you explore immersive environments and take on new challenges with your nearest and dearest.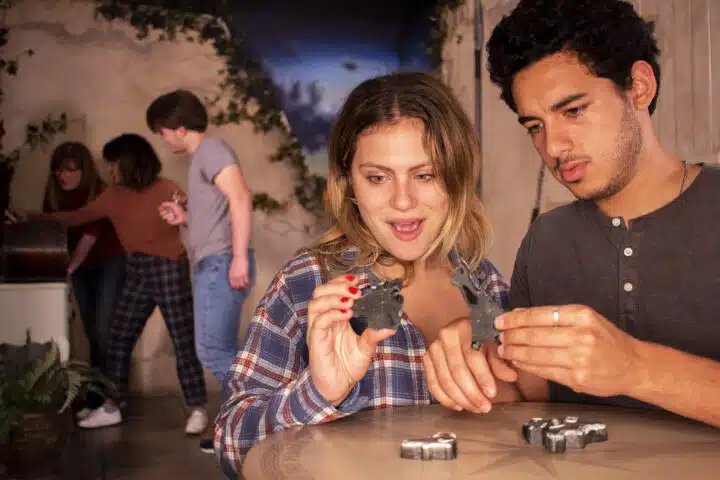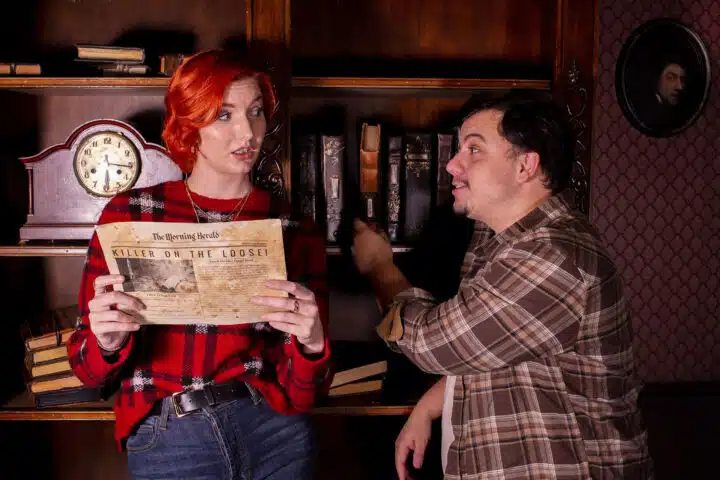 Choose Your Game
You can choose from any of our four awesome adventures! If you have a large group, why not make things interesting with a friendly competition? Split into teams and race against the clock to see who can escape their room first.
Alternatively, for smaller groups, you can play A Knight To Escape. Your team will be split into two sides. The prisoners will be trapped inside the dungeon, and the rescuers in the castle courtyard. Both teams will need to communicate effectively in order to reunite and escape together! It's the perfect way to work on bonding, teamwork, and problem solving—all of which are skills that will come in handy as parents!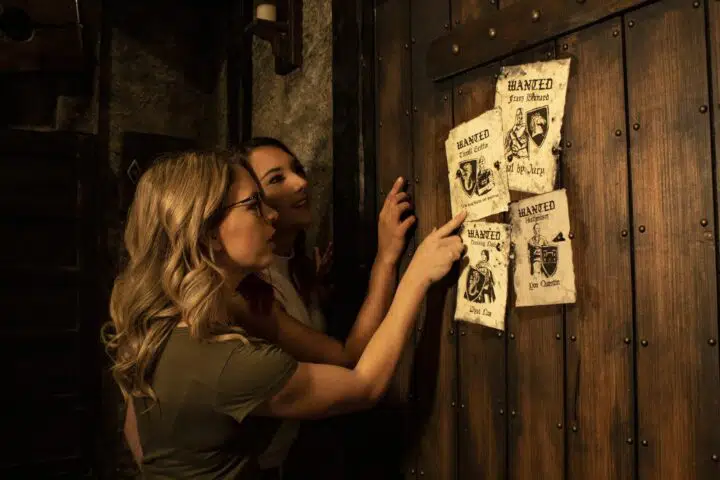 When To Celebrate
The best time to organize your baby shower is in the second trimester, as this is when the mom-to-be will have the most energy to be searching for those all-important clues.
Other Events To Host
Whether it's a baby shower or a sprinkle, all celebrations are welcome at The Escape Effect!
If you want to host a name or gender reveal, we can help by finding a place in the game we can hide your special news! Just let us know when you make your reservation.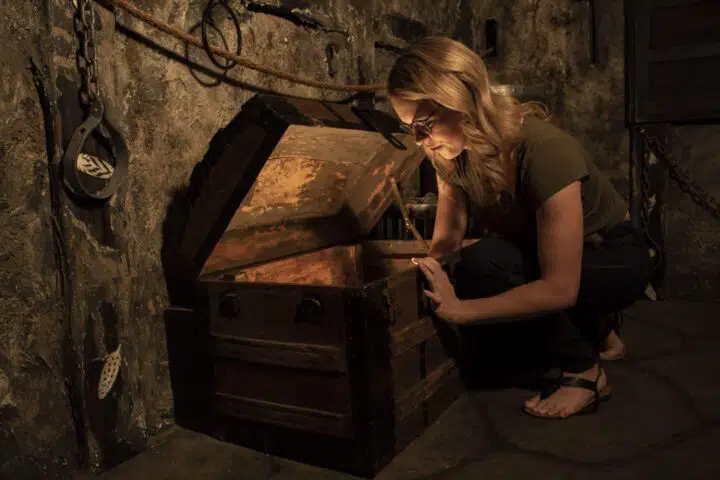 Awesome Memories
You will be sure to take home many incredible memories with you after your escape room experience, along with a priceless photograph of your team celebrating their success after the game. But did you know we also have some fun escape-themed maternity shirts and baby onesies? These will make for an extra adorable keepsake.
Book your get-together with us today. Only one question remains: will you escape the room before your little one escapes the womb?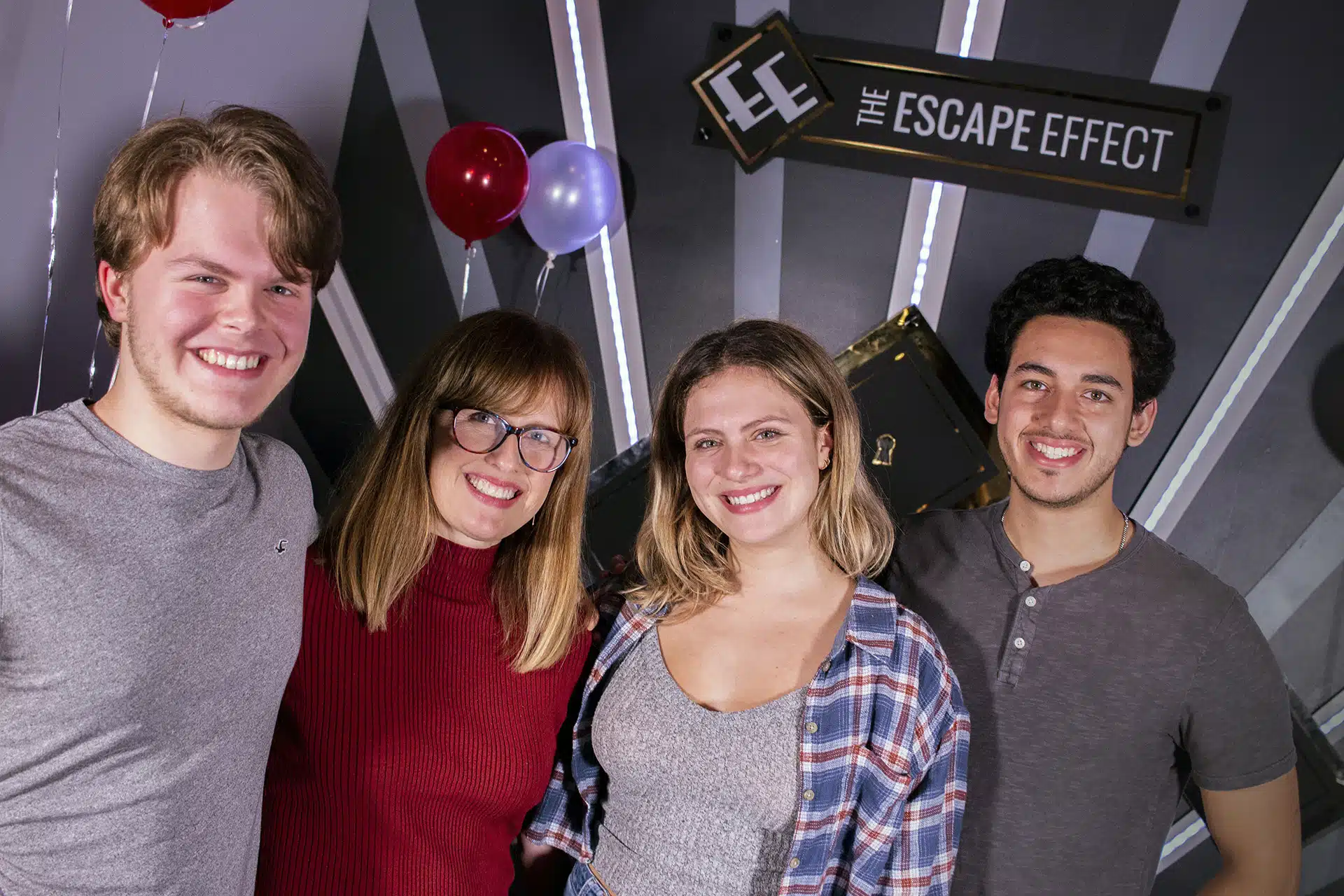 Host Your Baby shower in an escape room
To book an escape room for your celebration, click the button below or call a host. If you're planning a large event, be sure to look at our groups page.