Introducing The Escape Effect's Extra Hours! This overnight escape room experience will challenge veteran and new players alike with back-to-back games personally overseen by your dedicated host. Your mental endurance and speed will be tested with 4 hours of non-stop puzzles and challenges! In addition, every player will receive a special gift. Are you ready to take on this challenge?
Are you ready to book Extra Hours?
Our Overnight Escape Room Experience
Up To 6 Players, $699.
Are you ready to play escape rooms 'til the sun comes up? Before you join us on this overnight extravaganza, there are a few details that you need to know:
This experience is available on select nights and requires at least a one-week notice.
The base price is $699 for up to six players, additional players, up to 24, cost an extra $99 each.
This is the only way that a team of two or three can physically play A Knight To Escape.
What do you get during Extra Hours?
You will have the same host for each of your games throughout the evening.
You'll be able to play whichever games you want within this time frame!
All merchandise will be available for 30% off (excluding gift boxes).
Snacks and drinks can be added on for an extra fee.
But wait, there's more!
As an added bonus, every player will get an exclusive collectible coin! This coin was designed to commemorate this event, and it's only available to those who participate in Extra Hours! You can display it with pride alongside any other Escape Effect coins in your collection.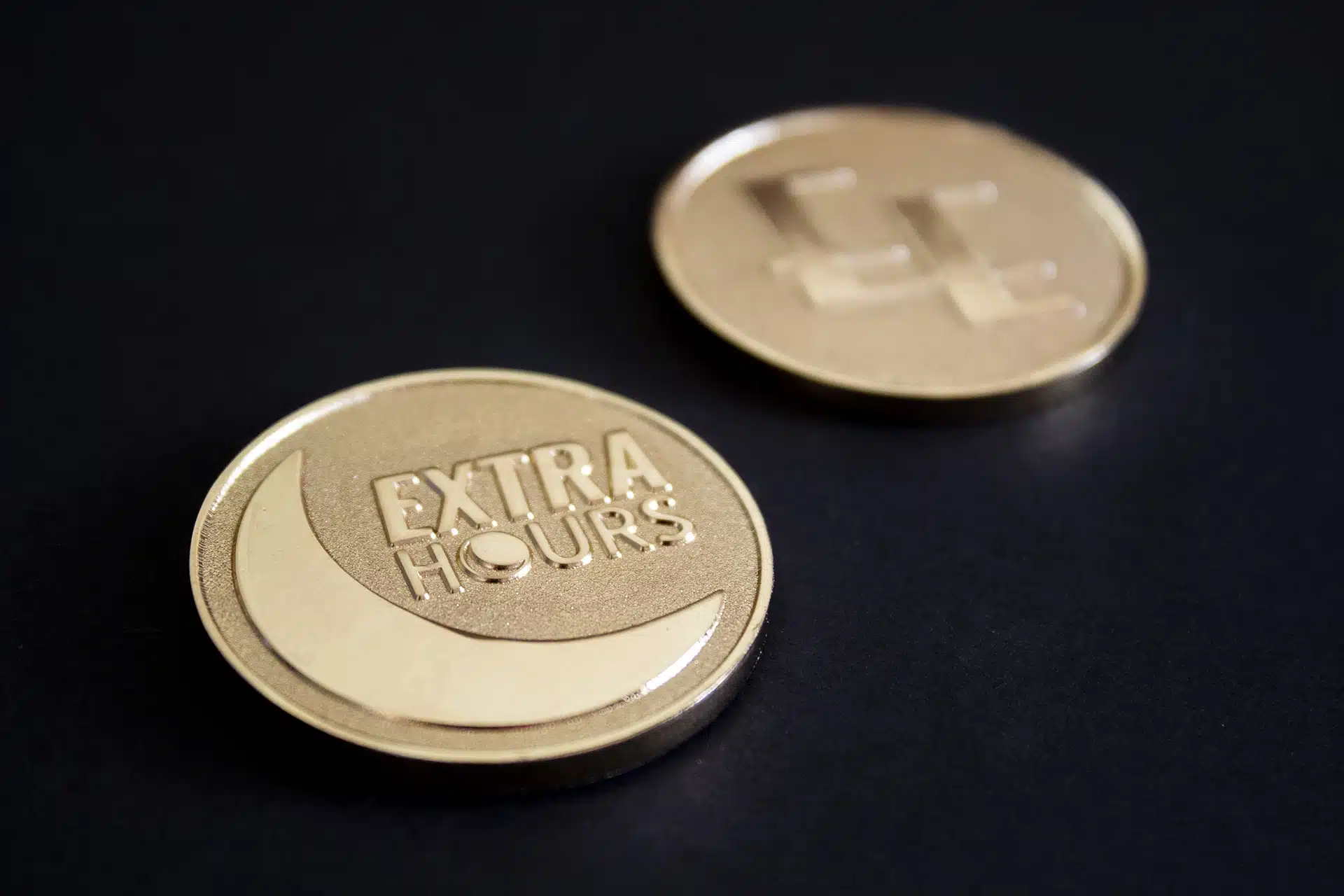 Are you ready for the ultimate overnight escape room challenge? Grab your friends and get ready for a night filled with fun and adventure!
JOIN US FOR extra hours
If you're ready to join us for Extra Hours, call our hosts to make your reservation. Available on select nights only. Please reserve at least a week in advance.