In the United States, the month of June is Pride Month. Though not the first event in America where LGBT people fought against discrimination, the Stonewall Uprising on June 28,1969 is considered a key moment in their history. After police raided the Stonewall Inn, a gay bar in New York City, the community pushed back with protests and riots against. Activist groups formed, demanding the right for people to live openly without fear of being arrested for their sexual orientation.
A year later, one of the first pride marches was organized. It became an annual event at the end of June, a reminder of the events at the Stonewall Inn. Over the years, more marches were organized in other cities. In time, these events turned into the Pride celebrations that we know today. The movement has been acknowledged by some of the United States presidents. In 1999 and 2000, President Bill Clinton declared June "Gay & Lesbian Pride Month" in a show of support for the community. President Barack Obama, during the years he was in office, declared June "LGBT Pride Month," and presidents since then have also acknowledged it.
Throughout June, there are Pride events across the country that celebrate the LGBT+ community and all that they've accomplished. It's also a time to bring awareness to issues that they still face, both here and in other countries. This year, we want to bring attention to one organization that seeks to help defend and advocate for human rights around the world.
OutRight Action International
Outright Action International is a human rights group fighting to protect the rights of LGBT+ people and fight against discrimination. They work with local advocacy groups and national organizations to help their cause. From their website:
Since 1990, OutRight Action International has worked alongside LGBTIQ activists and organizations, diplomats and policymakers, and other key partners to advance community-focused solutions to create lasting legal and social transformation. Together, we combat the systemic violence, persecution and discrimination that LGBTIQ people face around the world.
This organization's efforts cover many issues, from ensuring the safety of LGBT+ people to fighting the criminalization of homosexuality in many countries. We understand the importance of the work being done to support human rights and protect against persecution. That's why, for Pride month this year, we're supporting OutRight Action International.
How we're supporting OutRight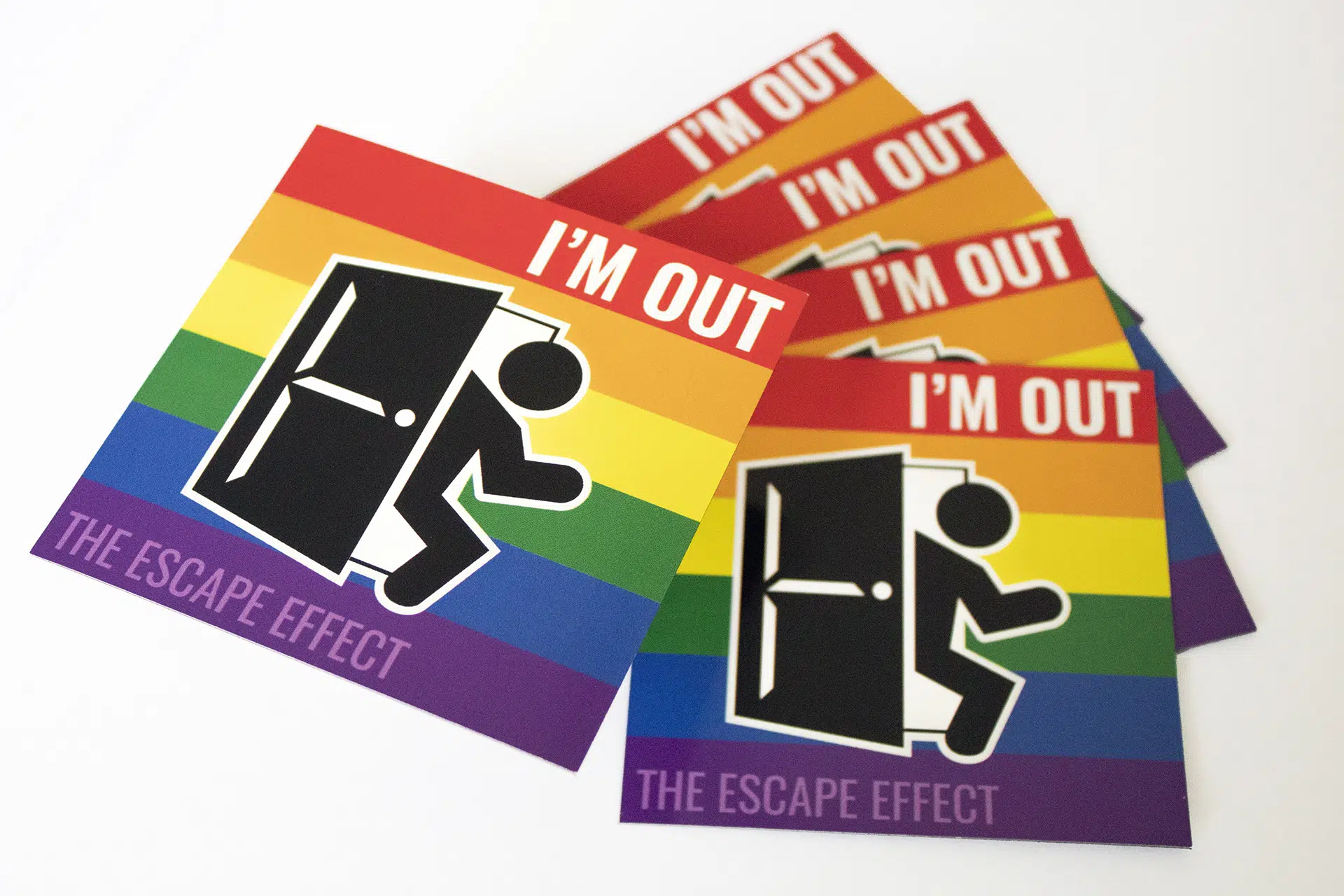 This month, we have special Pride-themed magnets available for sale in our store. All proceeds from the sale of these magnets during June will be donated to Outright Action International to support their fight for human rights. If you want to donate directly to this organization, you can do so here.
Show your pride and support
Buy a Pride magnet for $4.99 each. All proceeds from the sale of the magnets in June will be donated to Outright Action International. Show your pride and support for human rights!