FOR IMMEDIATE RELEASE
ORLANDO'S FIRST AND ONLY 90-MINUTE ESCAPE GAME
Receives overall Five-Star Reviews across Facebook, TripAdvisor, and Yelp.

Orlando, October 2017 – The Escape Effect is proud to announce Orlando's FIRST and ONLY 90-minute escape game, "At Odds With The Gods". Created by a former Electronic Arts Developer, the game provides an immersive experience where players travel to Mt. Olympus and face challenges from the greek gods in the quest to become immortal.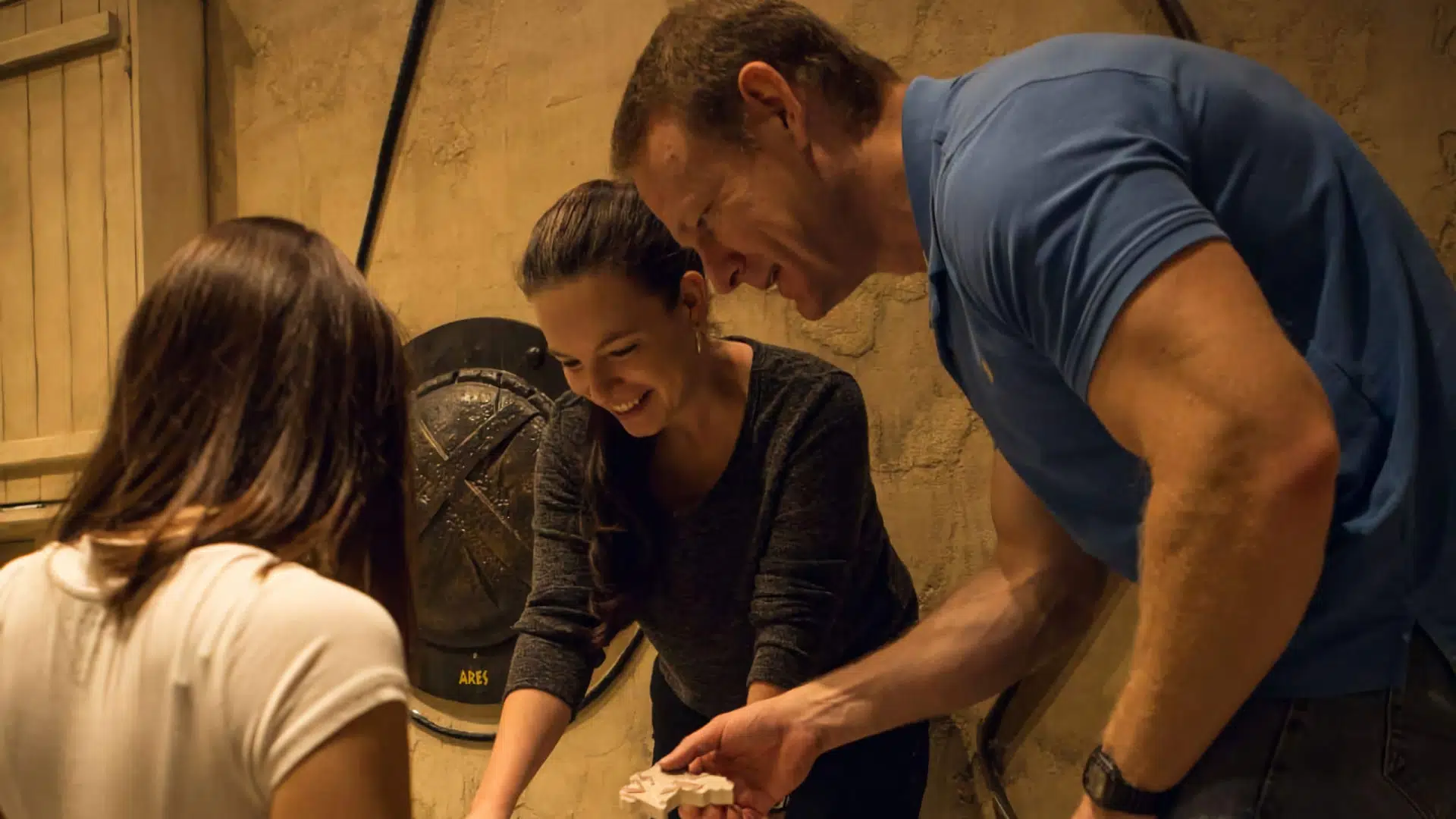 This wonderful, quasi-miraculous adventure into Greek Mythology was so enjoyable and so unexpected it felt like The Escape Effect granted a wish I didn't even know I had.
– Michael, Partly Wicked
All the puzzles were entertaining and fun, and their hint system was super cool.
– Dan, Yelp
The Escape Effect, which opened its doors Autumn 2017, was founded on the belief that a memorable player experience starts with great gameplay and is complemented by corresponding artistic and technical elements. Games are designed to be inclusive of all skill types and levels. Often, multiple tasks can be completed simultaneously so nobody from the team is left sitting on the sidelines.

Learn more about At Odds With The Gods.