FOR IMMEDIATE RELEASE
ORLANDO'S FIRST AND ONLY 75-MINUTE MYSTERY ESCAPE GAME
Receives overall Five-Star Reviews across Facebook, TripAdvisor, and Yelp. Orlando,

Orlando, December 2017 – Building on the success of its award-nominated escape game, "At Odds with the Gods," The Escape Effect proudly announces the debut of its eagerly-awaited new escape game, "Sherlock Studies." In this immersive challenge, players are encouraged to channel their inner detectives and solve a murder mystery in an innovative escape room that flips the classic "whodunit" on its head. As with "At Odds with the Gods," "Sherlock Studies" is an extended-length game of 75 minutes, a feature exclusive to The Escape Effect.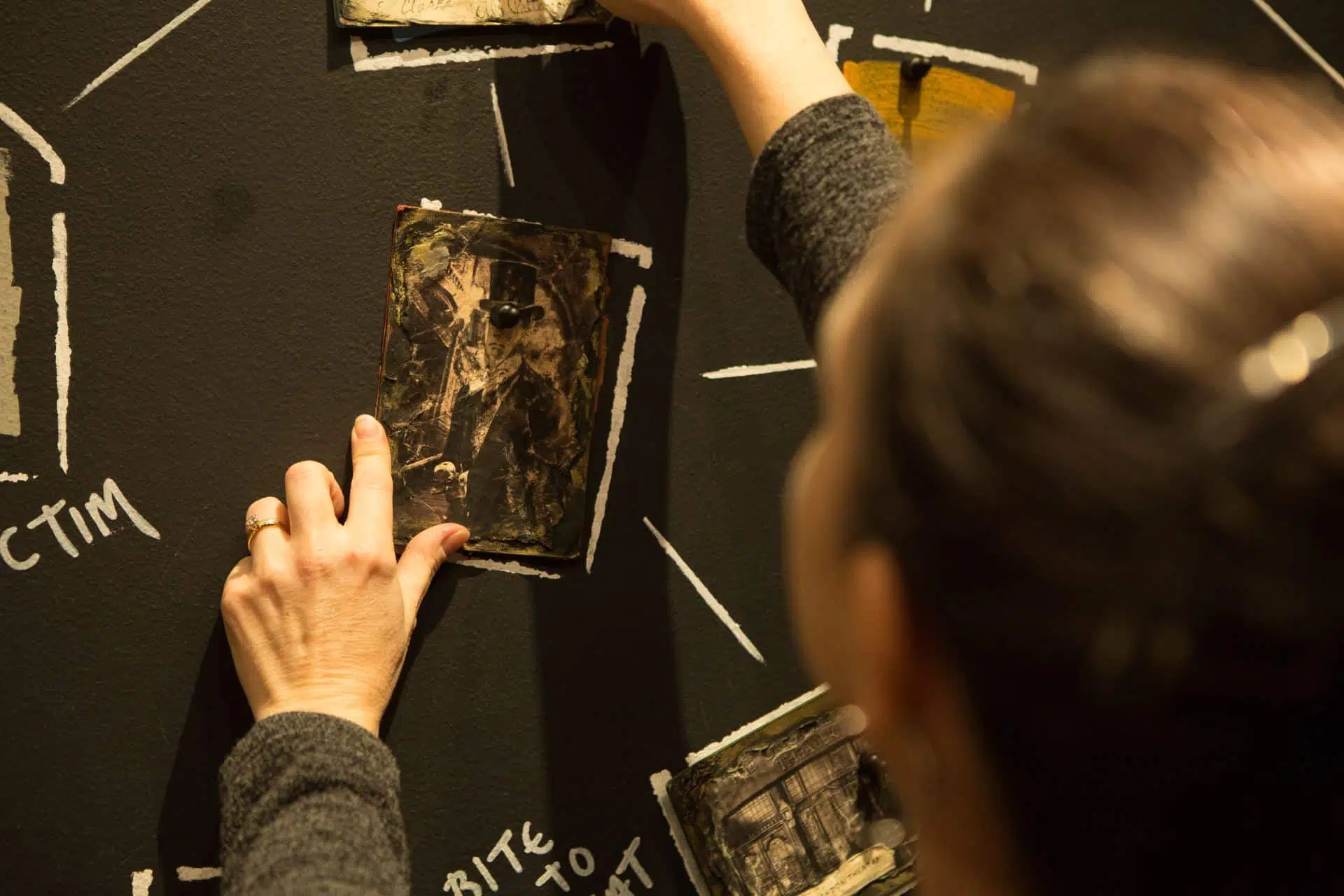 Challenging yet never overwhelming. Would do again in a heartbeat!
– Tyler, Facebook
Sherlock was definitely a great room to use your mind in every facet.
– Nicole, Tripadvisor
The Escape Effect, which opened its doors Autumn 2017, was founded on the belief that a memorable player experience starts with great gameplay and is complemented by corresponding artistic and technical elements. Games are designed to be inclusive of all skill types and levels. Often, multiple tasks can be completed simultaneously so nobody from the team is left sitting on the sidelines.