Setting the stage
If you've ever played an escape room, you know that you'll typically learn about the backstory either from your gamemaster or by watching a video before the game starts. When you play an escape room at The Escape Effect, we also show you some introduction videos, but we do it in a pretty unique way.
If you've ever wondered why our escape rooms start in the dark, this article aims to answer your questions.
Come join us for an escape room
If you're ready to book an escape room at The Escape Effect, call (855) 426-3372 or book online today.
What are introduction videos?
So why start in the dark?
Back when we were building our first escape rooms, we noticed a few trends. Other escape rooms either had no videos, played their introduction videos in a common area or in the escape rooms while the lights were on. To me, all of those methods felt a little lacking.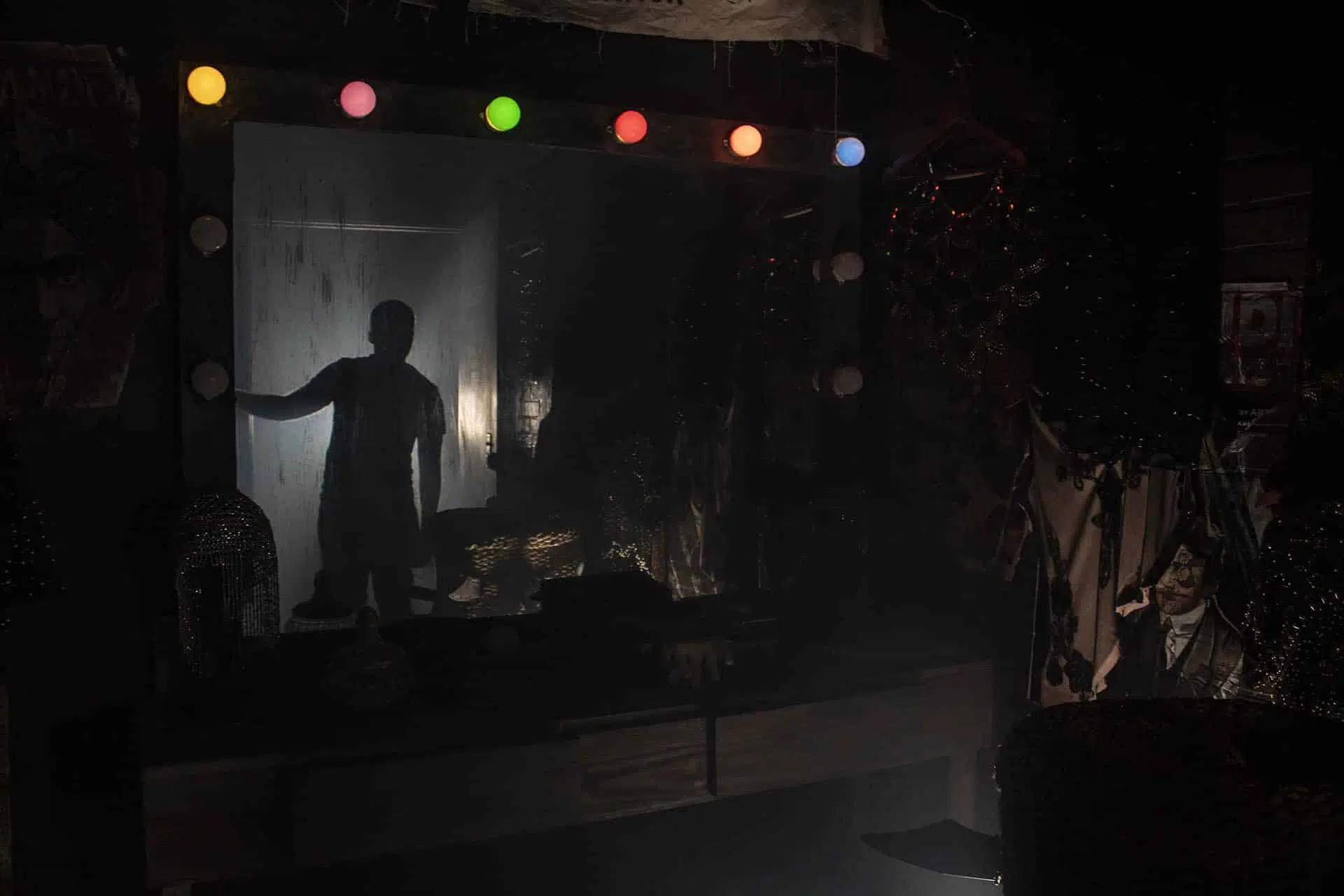 For example, escape rooms that didn't have introduction videos at all just felt like something was missing. And the manual introductions given by game masters sometimes felt un-energetic. When videos were shown in a common area, I found that my immersion was broken after the video completed on the walk to the escape room.
The best experience was when the introduction videos were played inside the escape room, but because the lights were on during the whole video, I found myself looking around the escape room to get a head start. In fact, in one particular escape room, I was able to mentally solve a pigpen cipher on the wall before the introduction video had completed.
Bottom line, watching a video in the dark means that guests get a theater-like experience, which goes with The Escape Effect's classy art deco style AND it means that players get to focus all their attention on the story being told rather than trying to get a head start on the game.
And that's what we did!
We wanted a fun, immersive experience for our guests. After seeing how the other escape rooms handled their introductions, the biggest change that we made was starting our games in the dark. In fact, The Escape Effect was the first escape room venue in Orlando to do that.
For safety, we always guide the guests into the room with flashlights and/or we have enough accent lighting to be safe while not giving away the room surroundings. It's no different than if an usher showed you to your seat in a theater.
Add in the theater magic that automagically turns the lights on when the videos end, and you have a dramatic, immersive experience for everyone who comes to play.