It's The First Real Ghost Hunt Escape Room In Orlando
Play the role of modern-day ghost hunters in this 90 minute escape room. Equip yourselves with specialized tools to find out what really happened to Victor and his stage assistants.  Fans of the 80s Ghostbusters franchise will especially appreciate this experience.
Spectre Detector 1000
This cool device is responsible for transforming our everyday light into spectral light. This spectral light is the only such light that can expose clues that spirits leave behind.
When handling, it's best to have two operators – one to supply the everyday light and another to search.
Hover over the detail points in the following graphic to learn more about the SD1000.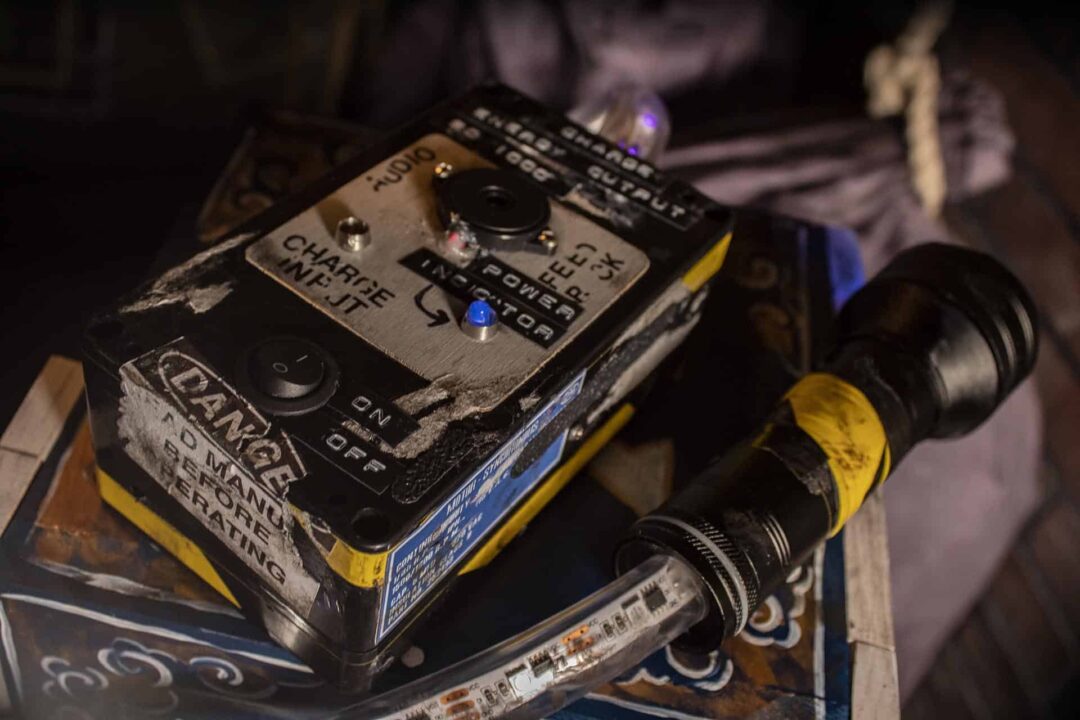 SPEAKER
Gives audible feedback as the device is charging
CHARGE OUTPUT
The spectral light exits the box here and moves into the hose
CHARGE INPUT
The everyday light should be shined here
HOSE
Spectral light fills the tube with more charge
FLOOD
Once the device is fully charged, the flood will activate
Spectre Detector 2000
This unique box is responsible for collecting spirit energy and translating that into human audio forms.
When scanning a spirit item, hold in place for at least three seconds. If you accidentally scan an item that does not contain spirit energy, you might need to wait for the device to recharge.
Hover over the detail points in the following graphic to learn more about the SD2000.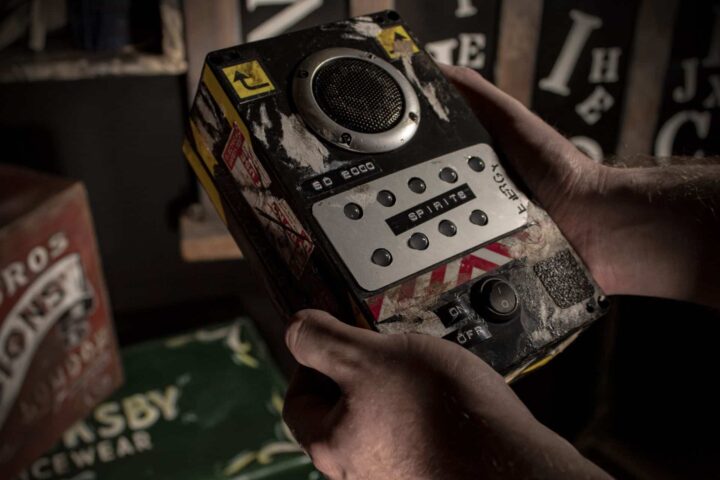 SCAN AREA
Spirit items can be placed at the front for processing
SPEAKER
Spirit energy can be heard
SPIRIT GAUGE
The lights illuminate as spirit energy is collected
Meet Victor Strange
Meet Victor Strange, a magician with a dark secret. Loved by his adoring fans, but also quite the light-hearted lunatic to those closest to him. 100 years ago, stories circled about as Victor's assistants mysteriously disappeared one by one.
The Grand Compass Theatre
The Final Encore may have happened, but the Grand Compass lives on! Set and prop pieces have either been completely replaced or have received a beautifully creepy treatment that fits just right within this new Thriller.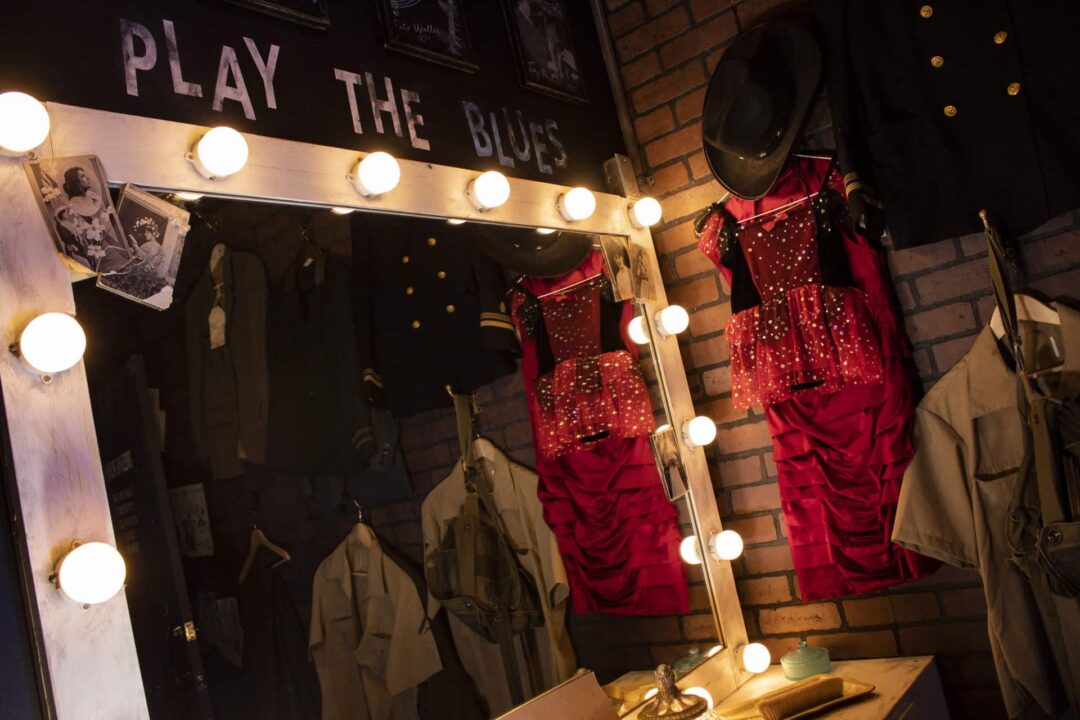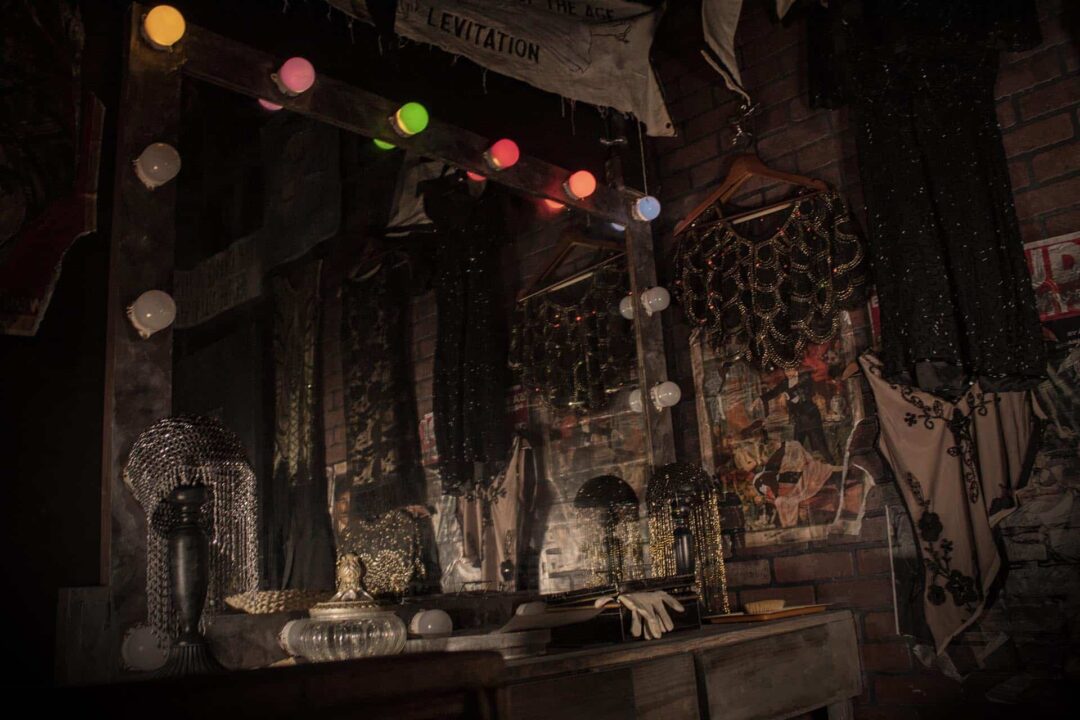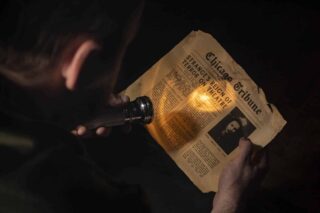 Dark Environment
Although the theater is in the pitch black darkness, your team will find flashlights to help illuminate the place.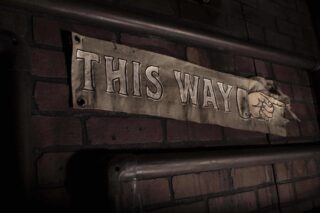 Bonus Round
We've placed a special, well-hidden bonus in the game.  We'll give the lucky player to find it a free gift.  X marks the spot!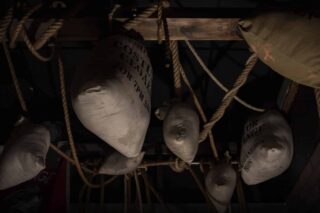 No Reason To Be Scared
If you don't like being startled or have anyone not-so-brave on your team, let your host know to make adjustments.
Ready To Play?
You can reserve Fright Before Your Eyes right now.