What is an escape Game?
An escape game is a scenario-based, live-action puzzle game. You and your team are in a highly immersive environment attempting to locate and solve different clues, puzzles, and riddles, in order to "escape the game".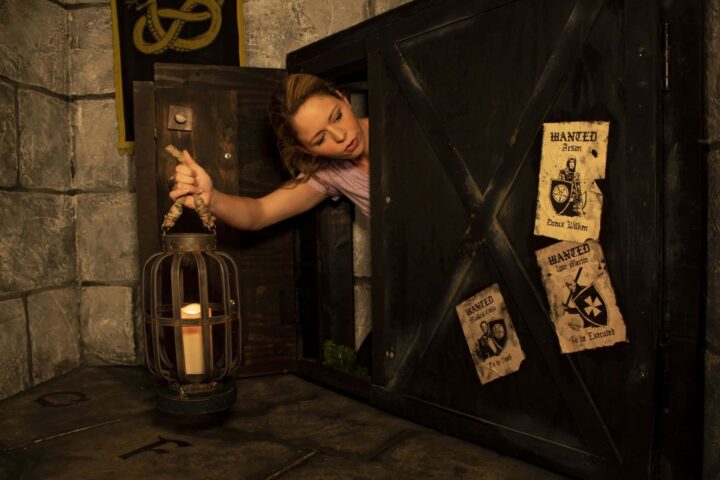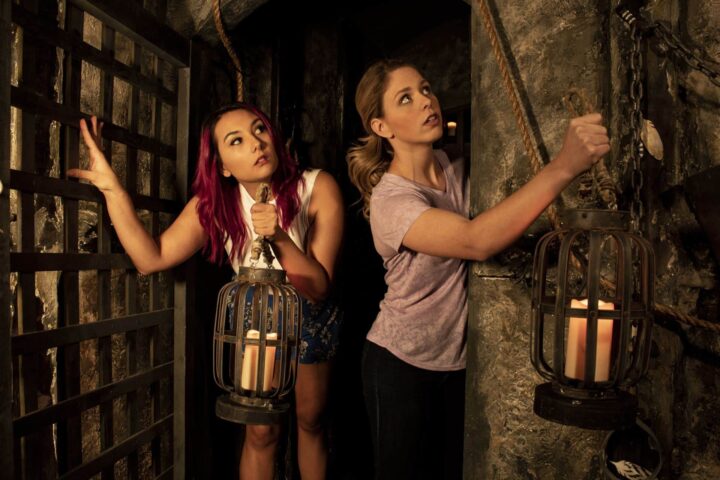 Enthusiasts
Whether you have played one game or one hundred games, we have immersive challenges for all escape game lovers.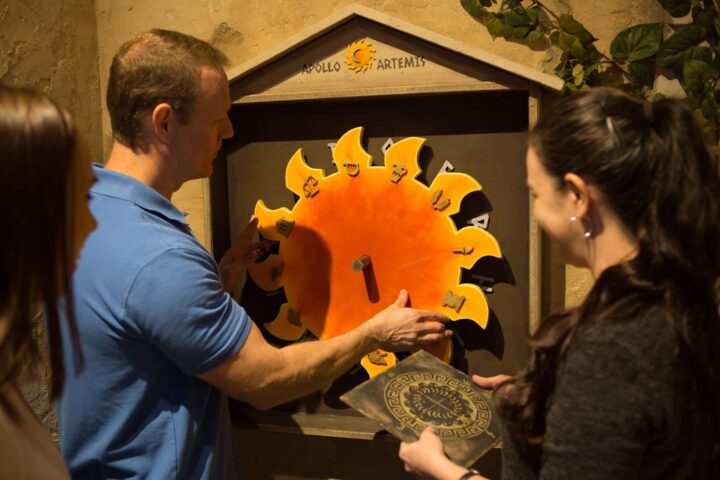 Families
Looking for an activity that the whole family will enjoy?  Book an escape rooms during your next family game night.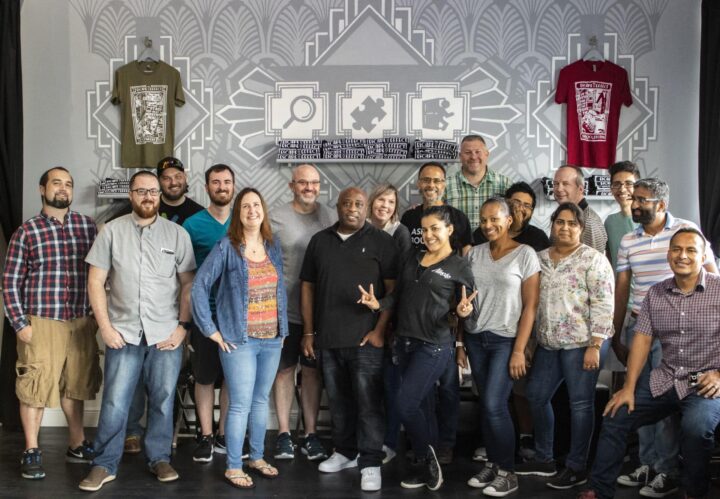 Coworkers
Looking for a way to boost your team's performance in a way everyone will enjoy?  Check out our  team building and group packages.
How Old Do I Need To Be?
With a parent or legal guardian, children as young as 6 years of age are welcome to participate in the experience.  At least one adult must be in the game, who will be responsible for any minors.
Are Reservations Required In Advance?
How Much Does It Cost?
The regular ticket prices run between $31.95 – $59.95 per player and are typically based on the game length.
Please call for team meeting/event pricing.
How Long Is The Experience?
Each game has a different maximum duration ranging between 1 and 2 hours.
Please arrive 15 minutes before your scheduled game time.  You'll need to register and will want to take advantage of our warm-up puzzles.  After the game, you are welcome to celebrate, ask questions, and relax in our lounge.
Is The Door Really Locked?
The door remains unlocked for the duration of the experience and you can exit at any time.
Will I Be Paired With Other Players?
Are games are all private.
Are Your Games ADA Accessible?
Yes.  Not only are our rooms ADA compliant, but all players can truly access every room within all games at The Escape Effect.  We pride ourselves on being inclusive of everyone.
When is the best time to play an escape game?
We all know that the weather in Florida is unpredictable. One thing Florida is best known for is the unexpected, frequent rain. All of our games are inside where it is nice and dry. Also on those scorching hot summer days you can come on in and enjoy our nice cold air conditioning.
How do I get started?
First, select from one of our four games.  Not sure which to choose? We have an article on our blog that can help you decide or you can call us and talk directly with a host.

Next, make your reservation.  Some folks like to reserve their escape room game online.  Others prefer to call us. Do whichever makes you more comfortable.

Please arrive 15 minutes earlier than your scheduled game time.  Your host will guide you from there and ensure that you have the most fun time ever.
What makes EE unique?
It feels like every escape room out there does the same thing over and over again.  But, not us! The Escape Effect introduces experiences with unique aspects to any other escape venue in Orlando.  Here's the top five things that make us particularly special.
EE is the only escape venue to offer games longer than the typical 60 minutes.
EE is the only escape venue with a special cooldown timer feature for hints or that can give unlimited hints without penalty depending on how you would like to play.
EE is the only escape venue that can set the difficulty of the games based on the number of players on your team and your experience level.
EE does not purchase games from others and we do not replicate our games in other places, so you won't see EE games anywhere outside Orlando
EE is fully ADA-accessible.  Guests can access every room within every game.
How is this a team game?
Have you ever been in an escape room where you were told that it was great for a team, but found out that it felt like one or two people were the active participants and everyone else watched?  That just won't happen here at The Escape Effect. We turn alpha players into team players. And whether you are a family, a team of co-workers, or a group of friends, you'll strengthen your relationships afterwards.  
This is all truly possible because we gave much consideration when our games were initially designed to be inclusive of all skill types and to prevent players from sitting on the sidelines.  We fixed the problem of an alpha player by packing the games with more puzzles, but also by introducing varied game progressions that allow multiple challenges to be completed simultaneously and/or multiple players to participate in given challenges.
It's not just about one player being the star – it's about the team shining in the universe.
Give us a call.  We offer games that test a variety of skills, we won't pack players into a tiny room, and we offer the best group rates in Orlando.