What is an escape room?
An escape room is a scenario-based, live-action puzzle game. You and your team are in a highly immersive environment attempting to locate and solve different clues, puzzles, and riddles, in order to "escape the room".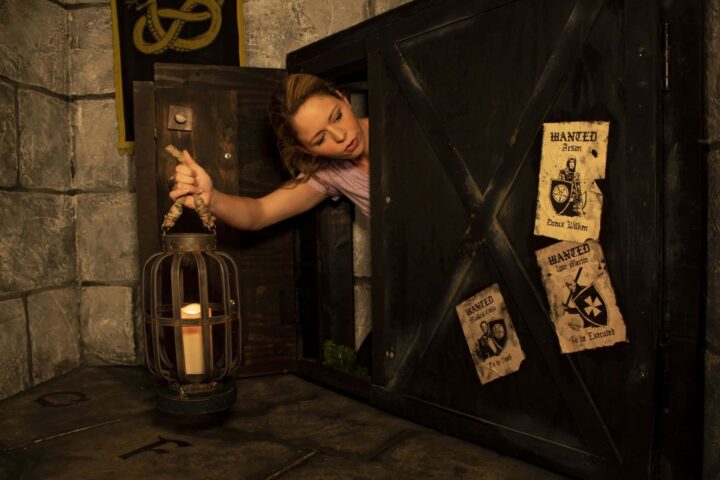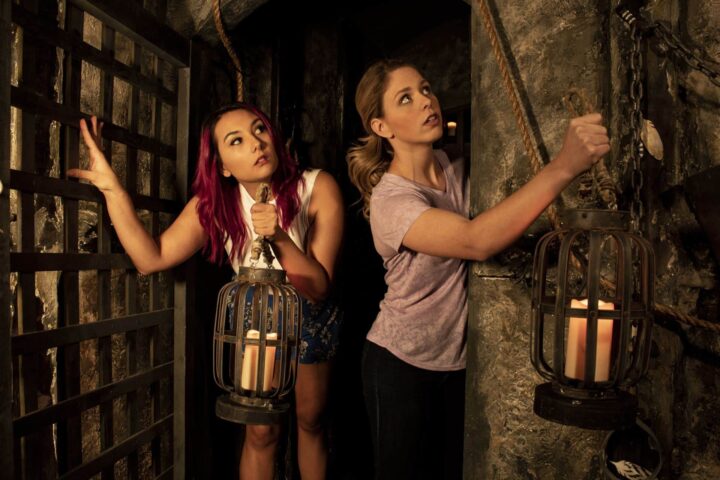 Enthusiasts
Whether you have played one game or one hundred games, we have immersive challenges for all escape room lovers.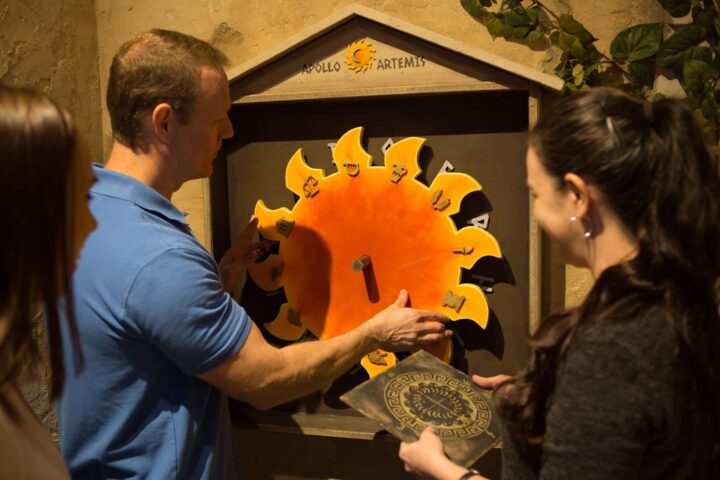 Families
Looking for an activity that the whole family will enjoy?  Book an escape rooms during your next family game night.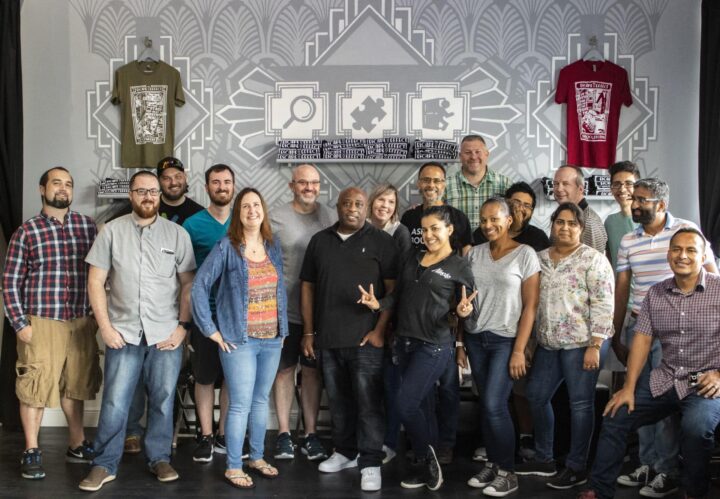 Coworkers
Looking for a way to boost your team's performance in a way everyone will enjoy?  Check out our  team building and group packages.
How Old Do I Need To Be?
With a parent or legal guardian, children as young as 8 years of age are welcome to participate in the experience.  At least one adult must be in the game, who will be responsible for any minors.
Are Reservations Required In Advance?
How Much Does It Cost?
The regular ticket prices run between $34.99 – $54.99 per player and are typically based on the game length.
Please call for team meeting/event pricing.
How Long Is The Experience?
Each game has a different maximum duration ranging between 1 and 2 hours.
Please arrive 15 minutes before your scheduled game time.  You'll need to register and will want to take advantage of our warm-up puzzles.  After the game, you are welcome to celebrate, ask questions, and relax in our lounge.
Is The Door Really Locked?
The door remains unlocked for the duration of the experience and you can exit at any time.
Will I Be Paired With Other Players?
Possibly.  Our games remain available until all tickets have been booked (with the exception of A Knight To Escape).  If you prefer a private experience, please call a host to make arrangements.
Are Your Games ADA Accessible?
Yes.  Not only are our rooms ADA compliant, but all players can truly access every room within all games at The Escape Effect.  We pride ourselves on being inclusive of everyone.