Halloween is a holiday celebrated all around the world. In the United States, you're sure to find most towns and neighborhoods partaking in traditions like dressing up in costumes and trick-or-treating. And of course, there's some special sweets like pumpkin pie, candy apples, and caramel corn that are sure to put a smile on anyone's face.
Then there's Orlando—home of the biggest and best attractions anywhere in the country! So how does such a world-renowned city celebrate this holiday? Well, read on and we'll share with you the must-do Halloween attractions. We'll cover the super-scary, but we'll also cover the attractions less spooky so that anyone, no matter their age or preference, can find things to do on Halloween.
Join us for a haunting experience
If you're ready to have a fun, spooky time, come play Fright Before Your Eyes! Our ghost-hunting adventure is sure to delight fans of things that go bump in the night.
The Escape Effect's Fright Before Your Eyes Escape Room
What Halloween Orlando list would be complete without mention of an escape room? Starting in 2021, The Escape Effect brings a spooky escape room to Orlando!
Fright Before Your Eyes is the story of 1920s magician, Victor Strange, and his disappearing assistants. Explore the backstage area of the Grand Compass Theatre to find out just what happened. Blend puzzle-solving with the right amount of spookiness and you have Orlando's only ghost-hunting escape room just right for spooky family fun!
If you want more escape room excitement, this year The Escape Effect includes Fright Before Your Eyes in their overnight escape room experience, Extra Hours. It's a spooktacular deal that has you playing 4 hours full of puzzles!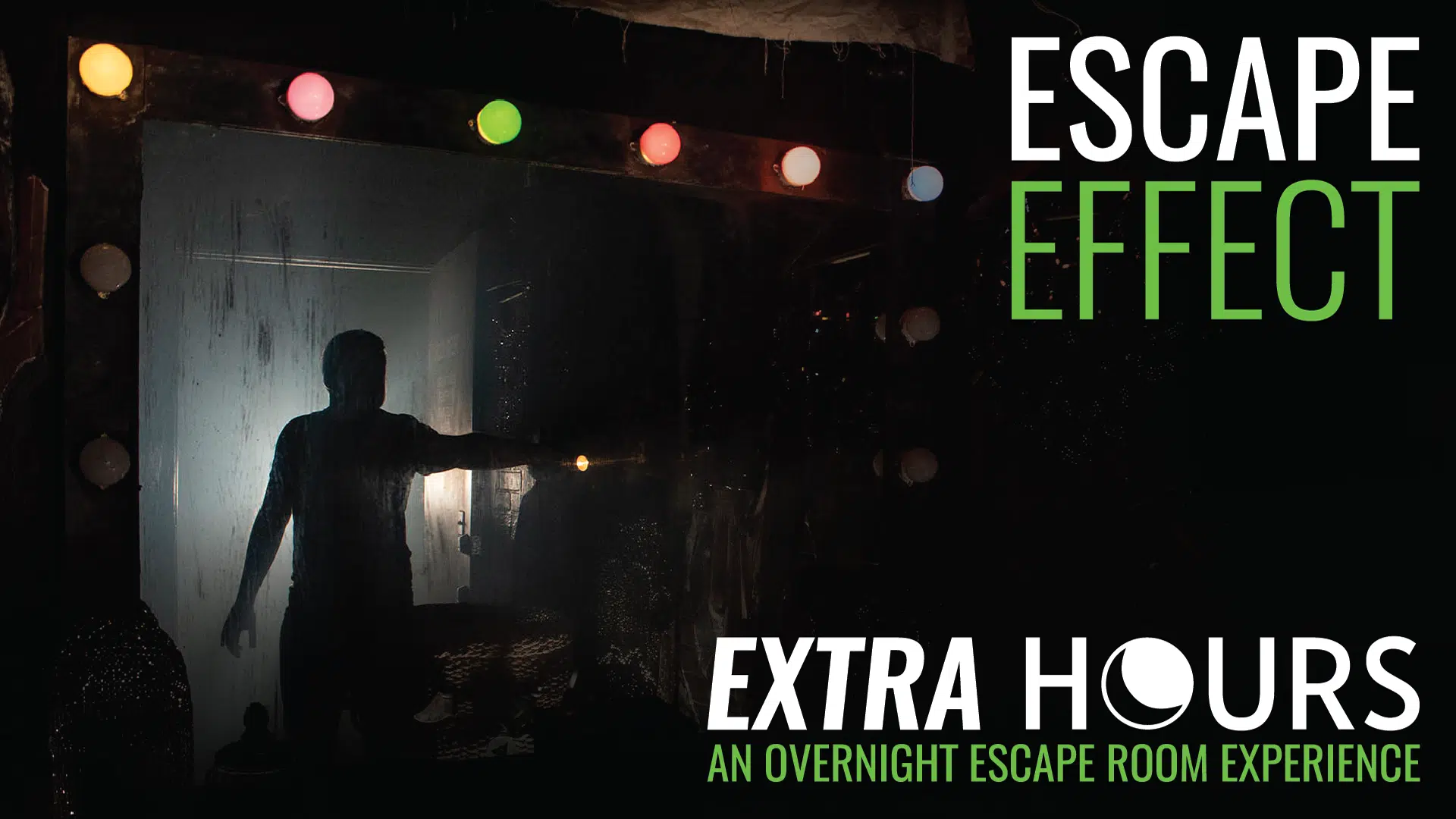 Who will enjoy this most?
Fright Before Your Eyes is more of a spooky thriller than a scary run-screaming-from-the-room experience. There are no jump-scare actors in the room with you at all. It's an appropriate escape room experience for adults and children who aren't afraid of the dark.
Extra Hours is the perfect upgrade for escape room fans that just can't get enough puzzles in one room.
When is the event happening?
Fright Before Your Eyes runs 6-7 times every day, all year long. The Extra Hours experience runs year-long, but the special discount is available from September 5 to November 4.
What is the price of a ticket?
This 90-minute experience is $54.95 per player Monday-Friday, and $59.95 per player on weekends.
Where can I purchase tickets?
Don't ghost us!
Have a skele-ton of fun and call a host to book this epic Extra Hours Halloween deal today! This special offer is valid for Extra Hours bookings played between September 5, 2023 and November 4, 2023.
Universal's Halloween Horror Nights
This is Universal's 32nd year doing what is familiarly known as HHN. For specific nights leading up to Halloween, Universal turns its Universal Studios Park into a haven for ghouls, monsters, and all the scares that go with them. You'll find a mix of scare zones and live shows scattered about the park, along with limited merchandise and spooky snacks. However, it's the haunted houses that change every year that make guests come out in droves.
For HHN32, Universal has old and new classics spread across 10 haunted houses. Stranger Things returns with the new villain Vecna's gruesome curse while The Exorcist makes a head-turning reappearance. The Unmasked house holds Classic Universal Monsters with veiled faces . You can even step into the world of The Last of Us and sneak past some Clickers. You can also continue the story of Dueling Dragons, the retired roller coaster from Islands of Adventure!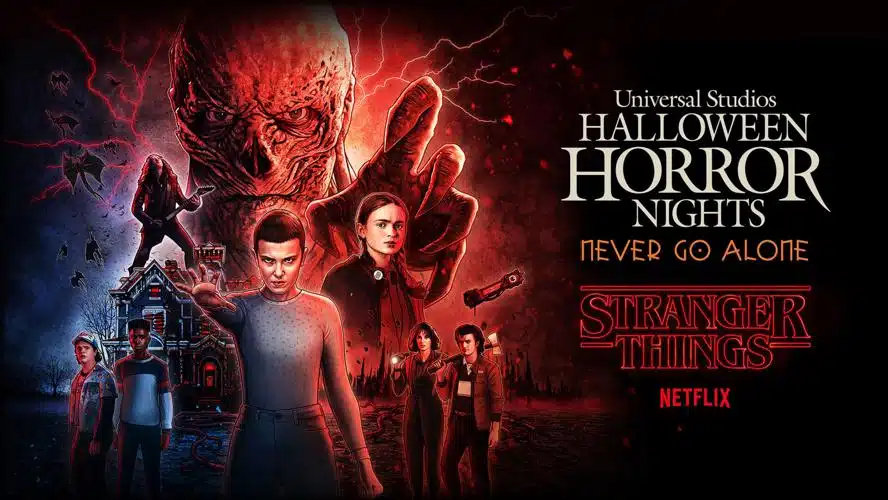 Who will enjoy this most?
Halloween Horror Nights is completely geared towards adults. Although kids can participate, the scares can just be too intense. In fact, Universal states that the "Event may be too intense for young children and is not recommended for children under the age of 13."
When is the event happening?
This year, HHN is taking place between September 1 and October 31. It takes place five nights a week, with Monday and Tuesday off. Sometimes, Universal runs extra nights in the first week of November too, but those usually get announced later in the season.
What is the price of a ticket?
Prices start at $79.99 per ticket and go up from there based on the day of week, how often you want to attend, whether you are staying at one of their hotels, and if you want to skip the lines to the haunted houses. On a related note, if you purchased International Halloween Horror Nights tickets for 2020 and did not use them last year, your tickets can be used this year.
Where can I purchase tickets?
Tickets can be purchased online or at the gate. If you purchase early, you can save too!
Mickey's Not-So-Scary Halloween Party
Last year, Disney celebrated it's 50th Anniversary of Mickey's Not-So-Scary, and now it's back! Tickets are limited, but the event promises to be a blast.
Mickey's Not-So-Scary Halloween Party features a Halloween-themed parade and a fireworks show at Cinderella's castle. You can also find characters in fun costumes throughout the park. Even better, you have the option to dress up in costume and go trick-or-treating! Believe us, we've done it and brought back pounds of candy!
Who will enjoy this most?
This event is geared largely towards kids, but adults are welcome to be big kids at the party.
When is the event happening?
This event runs only on certain nights between August 11 and November 1 at the Magic Kingdom. It runs from 7p.m. to midnight.
What is the price of a ticket?
Tickets start at $109.99 per guest and go up from there based on the night.
Where can I purchase tickets?
Tickets can be purchased online. Make sure to get them ASAP, they can and will sell out!
SeaWorld's Spooktacular / Howl-O-Scream
Seaworld's Howl-O-Scream is back for 2023!
Just like last year, during the day, it's the Halloween Spooktacular—an event with trick-or-treating, dance parties, and… character meets with mermaids! Kids can also visit a pumpkin garden and make their own Halloween cookies and crafts. You can also dress up in costumes when you join the event. If you're looking for something like Mickey's Not-So-Scary Halloween Party, but want to go during the day, then Seaworld's Spooktacular is the right fit.
By Night, Seaworld and turns into Howl-O-Scream—an event with haunted houses, live shows, and scare zones; it's a lot like HHN. However, Seaworld also advertises several attractions being done in the dark. So, you might just get the chance to ride Mako or Infinity Falls in darkness!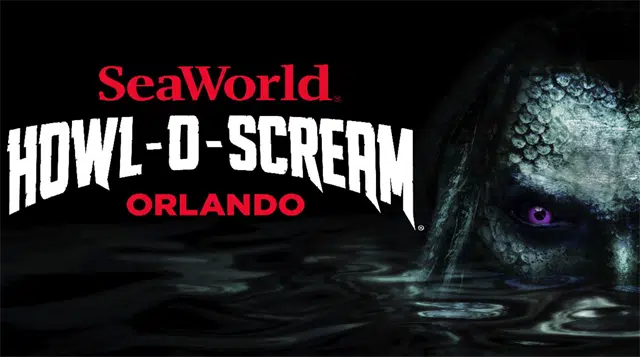 Who will enjoy these most?
Spooktacular is definitely geared towards children, but get them out of there at night when Howl-O-Scream happens! It hits the same adult-targeted, scare-seeking crowd that HHN does.
When are these events happening?
Spooktacular runs only on weekends between September 17 and October 31. Howl-O-Scream starts on weekends between September 8 and October 31. In October, Howl-O-Scream also runs on Thursday nights.
What are the prices of tickets?
Seaworld's Halloween Spooktacular is included with regular park admission; no additional fees or tickets are required. "Howlever", the Howl-O-Scream event takes place after park hours. Howl-O-Scream tickets start at $48.89 and going up based on how often you want to go, and whether or not you want to also see Busch Garden's version of Howl-O-Scream in Tampa.
Where can I purchase tickets?
No additional ticket is necessary for Spooktacular. Howl-O-Scream tickets can be purchased online.