Sorry, This Promotion Is Over
Be sure to follow us on Social Media for more deals or check out our Everyday Offers page, which has some sweet savings all the time!
The new year is almost upon us. With the new year comes a number of traditions, like New Year's resolutions and late-night celebrations. We all have our own way of celebrating New Year's Eve. What are you planning to do? Will you be sleeping through the fireworks, holding a party with your friends, or staying up to watch the Times Square Ball drop at midnight?
Would you like to do something different? Ring in the new year with an escape room adventure!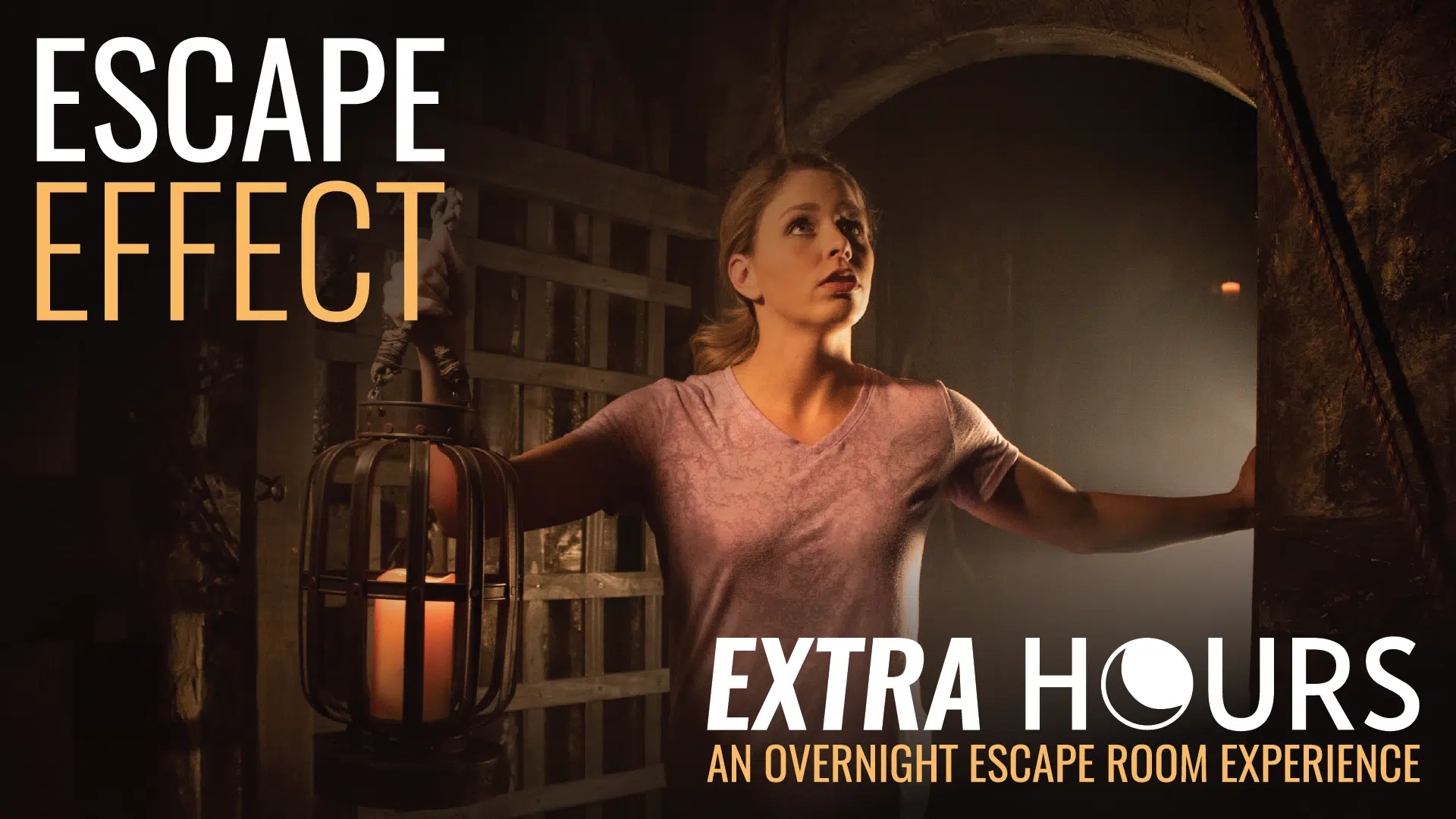 Our New Year's Eve Event
Our New Year's Resolution is to make more amazing escape room experiences, and we're starting the year out with a bang! This New Year's Eve, we're hosting Extra Hours, our overnight escape room experience.
Start 2023 with a back-to-back series of escape room adventures! Bring up to 24 people for this four-hour escape room marathon and make it the best New Year's Eve party ever!
Learn more about Extra Hours here. If you want to book Extra Hours, give us a call.
JOIN US FOR extra hours
If you're ready to join us for Extra Hours, call our hosts to make your reservation. Available on select nights.