School trips make great opportunities for teachers to introduce students to new places and experiences. Classic field trips like visiting aquariums or museums can be fun, but there are other places for students to have a good time while also training their brains. If you're looking for your next field trip idea, how about taking your students to an escape room? Your students will love taking on a unique challenge together (and, possibly, competing in teams for the best escape times).
The Escape Effect has four puzzle-filled adventures that can be great fun for students of all ages. With distinct themes, a variety of puzzle types, and longer game durations, an escape room field trip with us will surely make for a memorable school trip.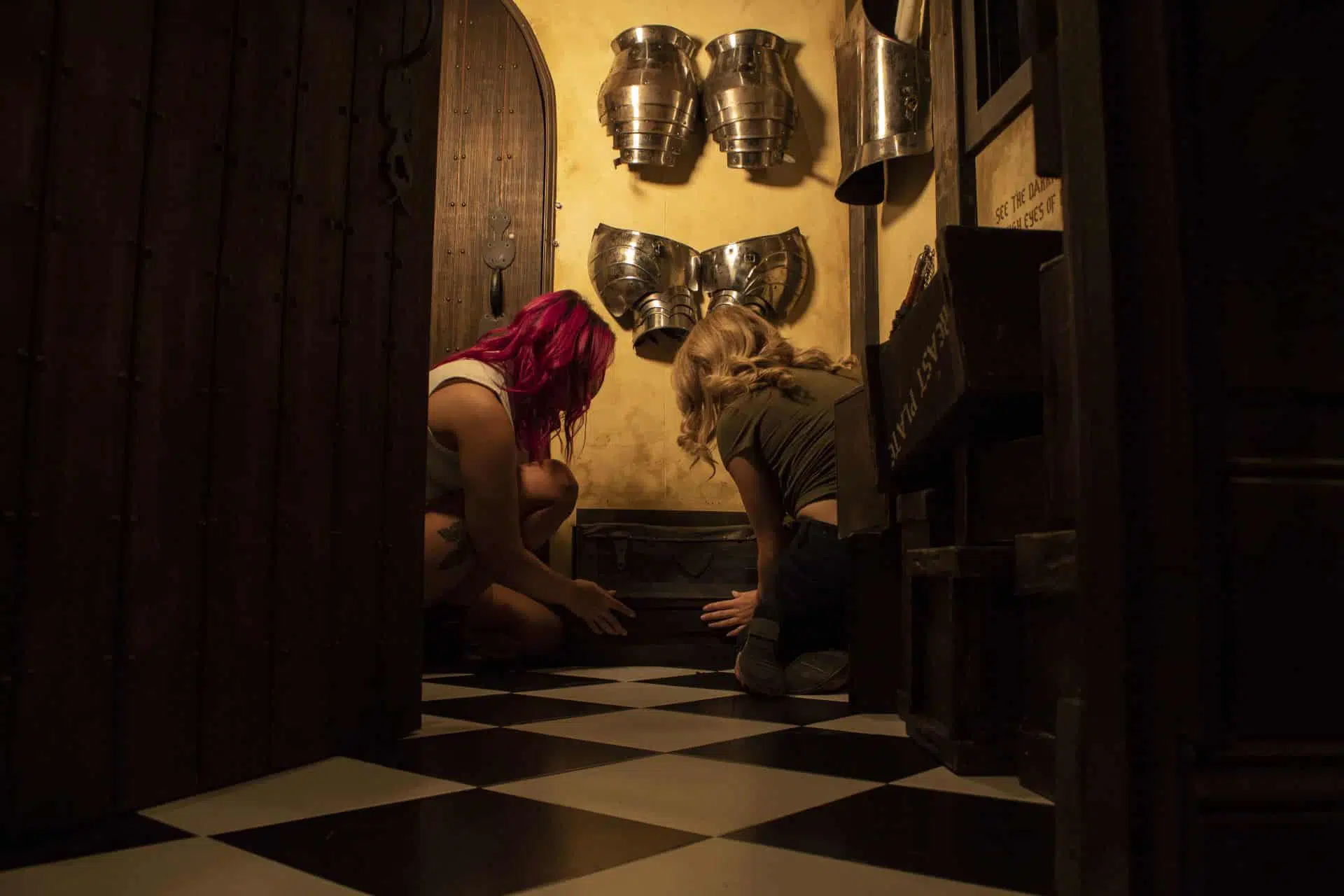 Unique experiences for everyone
Our escape rooms offer multiple distinct themes and play styles that your students are sure to love. They'll be the stars of their own stories as our immersive sets put them right into the scenes. With stories like a Greek temple filled with classic puzzles to a ghost-hunting adventure with unique technology, each student is bound to find something they'll enjoy on their field trip. Our games are longer than most others in the city, too, with times ranging from 75 minutes to 2 hours. Students will have plenty of time to really enjoy the games as they dive into the puzzles.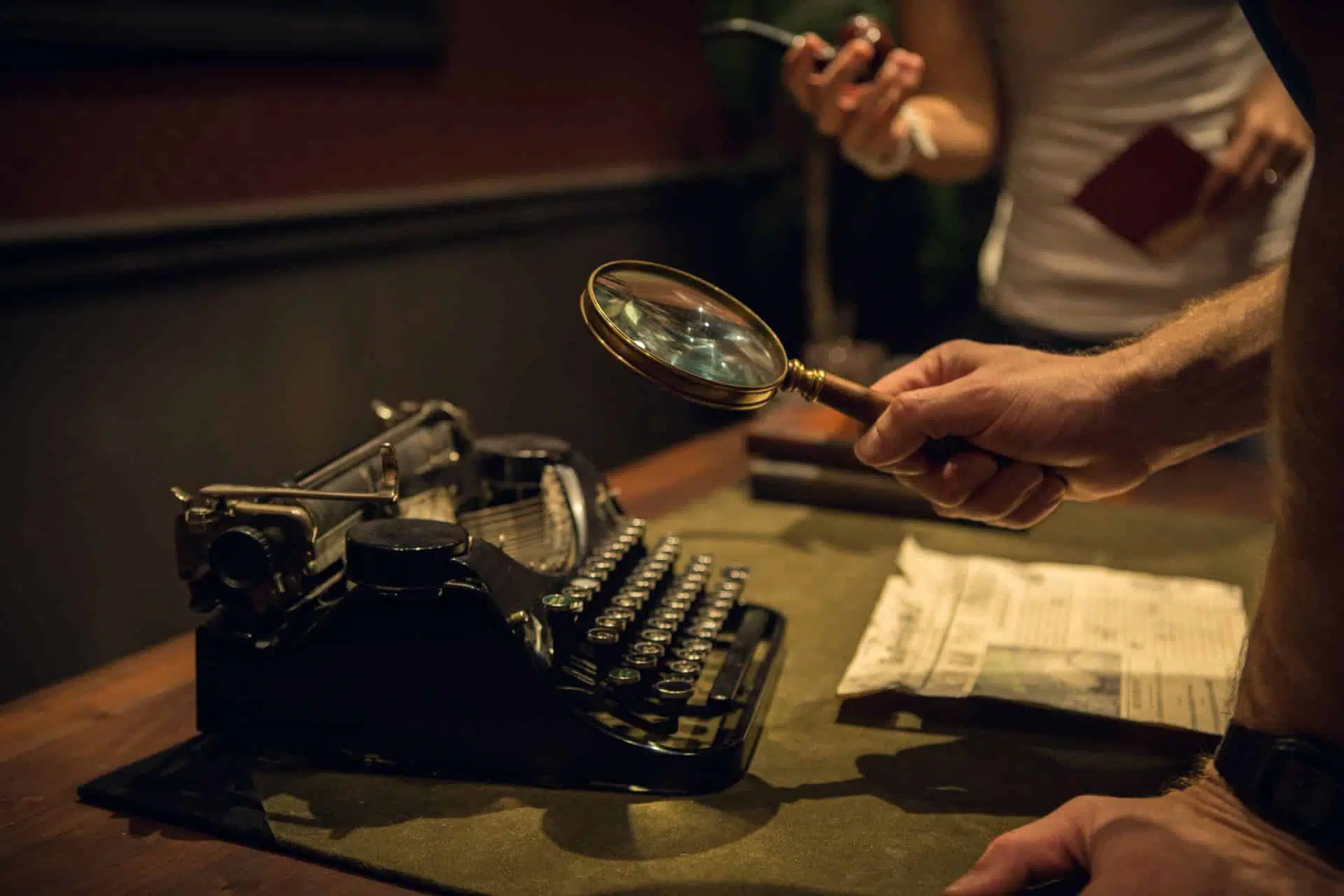 Problem solving in a fun way
The many types of puzzles that you'll find in escape rooms give students a chance to practice problem solving and encourage them to think outside of the box. Students will be rewarded for carefully observing the environment to find clues, and for making the connections on how to use those clues to solve the puzzles. Whether they're solving a murder or taking on the Greek gods' challenges, these unique escape room games are a fun way for students to develop their problem-solving skills. Students will have fun while training their brains and working together!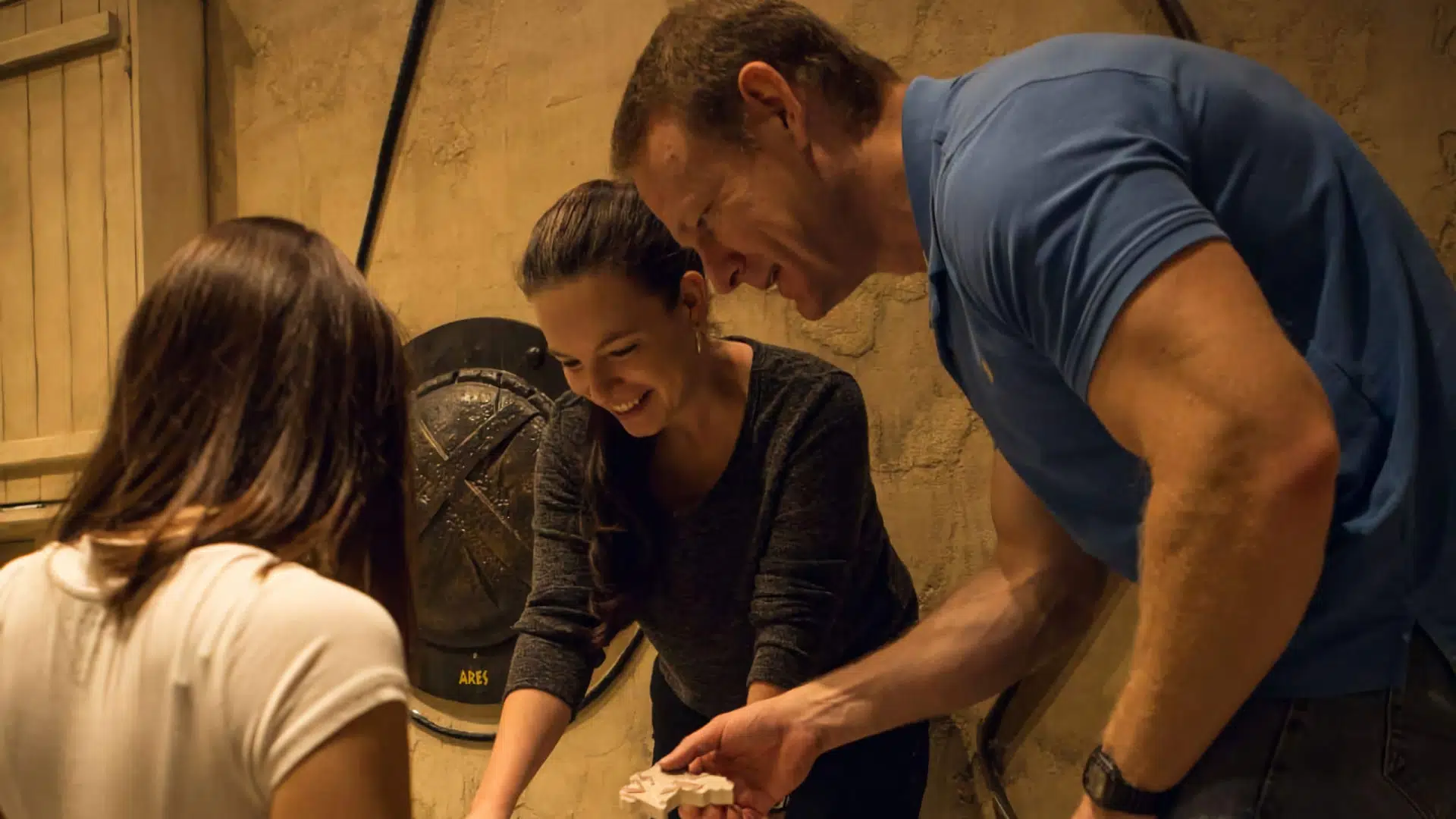 Building the dream team
It's important for students to learn how to work together, and playing an escape room is a great way to encourage teamwork! The environments are fun and fresh, and the puzzles are challenging and diverse enough to give everyone a chance to pitch in. It's also a great way to see everyone's individual strengths and how they approach different types of problems.
Our escape rooms encourage strong communication skills—especially A Knight To Escape, which separates the team into two groups. Your students will have to communicate well in order to beat this game! Our other games emphasize other types of team skills, like keeping the team organized as they work through puzzles in At Odds With The Gods. How the teams work together will play a big part in how well they do in escape rooms, so escape rooms will be a great challenge for school clubs or team events!
Get the best deal for your school event
See what we have to offer large groups! Contact us to find out how you can get the best deal for your next field trip or school event. Feel free to let us know if you want to adjust start times for the games or make other adjustments to suit your schedule. We'll work with you to make sure your students' next field trip is the best it can be.
Get ready for a memorable field trip
To book an escape room field trip for your students, click the button below to book online, or give us a call at (855) 426-3372.